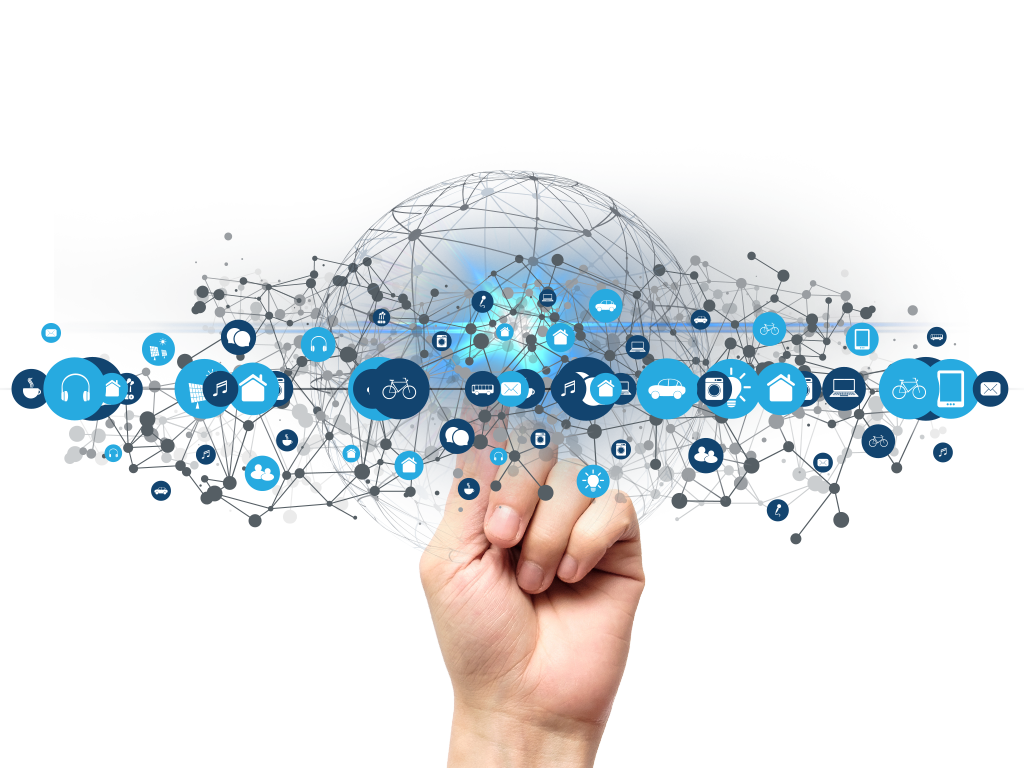 The idea is to use technology not just to replicate an existing service in a digital form, but to use technology to transform that service into something significantly better.
It sounds simple but digital transformation can be a long, expensive and complicated process that doesn't always go according to plan.
Let BVA come onsite to perform a quick evaluation of your current technology environment to find any issues or threats that are costing your business.
Then, we'll provide you with our technical solution recommendations, which will solve your current IT issues, protect you from cyber threats, and enhance your IT infrastructure!
Digitally Transform Your Business Today!
The Key Areas Of Digital Transformation
Every definition of digital transformation is different, depending on the industry and the particular project.
The main components likely include:
Rethinking business models
Changing the underlying technology stack
Innovating with customer experience
Potentially even remaking company culture
What Does Digital Transformation Involve?
Digital transformation can involve many different technologies, but the hottest topics right now are cloud computing, the Internet of Things, big data, and artificial intelligence.
During the next few years, we can expect increased attention on some hyped-up tech topics, including the metaverse, and blockchain and digital currencies.
However, it's not just about the technology, it's also vital to evolve business processes and corporate culture as things change overtime in order to remain successful.
Digital transformation projects are often a way for large and established organisations to compete with the nimbler, digital-only rivals.
These projects tend to be large in scope and ambition but are not without risks. Digital transformation involves some pretty important changes to business culture.
What A Digital Transformation Project Includes
Digitalisation is not simply the implementation of more technology systems and services.
A genuine digital transformation project involves fundamentally rethinking business models and processes to enhance methods. This creative requirement remains a tough ask for many business leaders to navigate.
Most organisations don't have a problem generating new ideas, but many fail when it comes to implementing fresh business models or turning those good ideas into reality without the proper assistance.
Focus on what really matters, your core business. Leave your technical issues to us.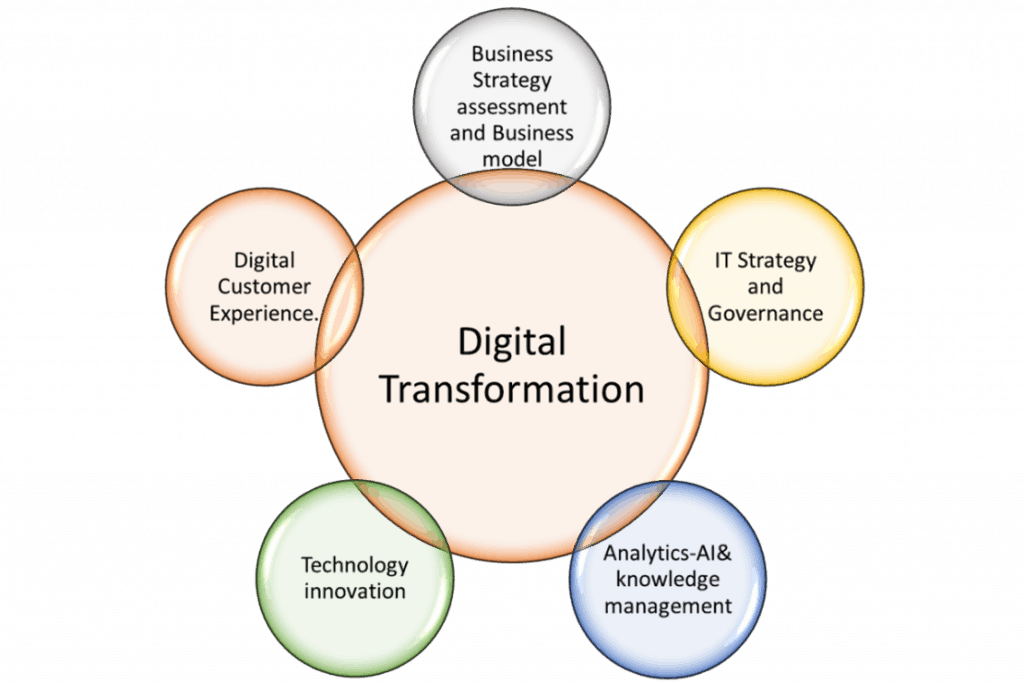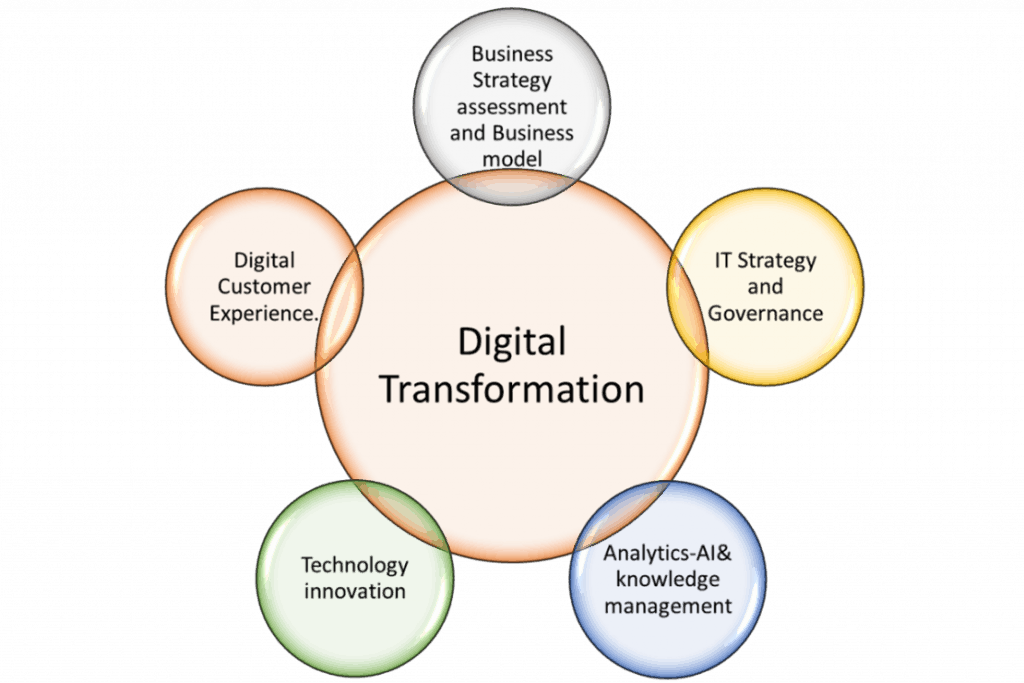 How Important Is Digital Transformation?
When lockdown and social distancing started, it was digital transformation and the IT departments that carried out the work, that helped businesses carry on functioning as normally as possible in the most challenging of conditions.
Digital transformation strategies were fast-forwarded at breakneck speed. Executive teams that might once have hesitated over the implementation of a multi-year investment in video-conferencing and collaborative technologies tasked their IT departments with establishing remote-working strategies in days or even hours.
CIOs and their IT teams stepped up and delivered, from the support of home working to the provision of online learning and onto the establishment of new online e-commerce channels and even the creation of whole new business models.
The general consensus from experts around the tech industry is that the rapid digital transformation pushed by CIOs and their teams helped change the perception of IT for good.
Rather than being seen primarily as a service to other functions, technology is now recognised as a critical factor for long-term business success.
Digital Transformation Examples:
1. The Transition of Legacy Systems to Cloud Platforms
This is an oft-cited example of digital transformation. By moving older systems to the cloud, it becomes easier for organisations to update and advance applications in response to new user demands.
In this case, digital transformation is helping to support nimble and flexible IT operations by making an existing process much more efficient and effective.
2. Using Technology to Change or Remove an Inefficient Working Process
For example, the digitisation of paper records by using technology to transform how an organisation records its information and tracks data.
It's now possible to search digital records and run reports in a way that would have been unthinkable in the era of paper records.
3. The Metaverse
Since digital transformation involves the adoption of emerging technologies, there is a lot of hype surrounding the metaverse, as it moves moving from the lab to the real world.
According to GlobalData researchers, 40% more companies mentioned 'metaverse' in their company filing documents during the first quarter of 2022. Progress is already being made.
For example, think of a retailer allowing customers to use virtual reality apps to visualise its furniture from the comfort of their home.
In this case, digitisation transforms the traditional physical retail interaction into a virtual relationship, where customers can try and then buy products at a distance.
The 2023 Digital Transformation Trends
No matter what you do for a living, there's no denying technology affects your business, your consumers, market demand, and the industry.
Many CEOs know they must accelerate the adoption of digital business and are seeking more direct digital routes to connect with their customers. All while keeping an eye on economic risks, bosses want to be efficient and protect margins and cash flow.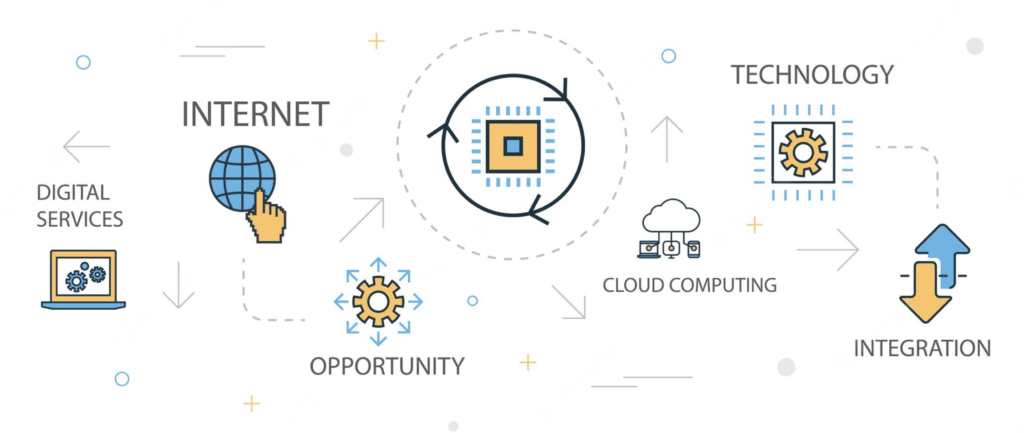 Digital Transformation Trends Happening Now:
Customer Experiences
Automation With Autonomous Systems
Digital Business In The Metaverse
Decentralized Power & Renewable Energy
AR and VR Integrations
Design Using Digital Twins
Robot Butlers
Sustainable Technology
Digital Immune System
Empower Your IT & Boost Cyber Security
Here at bva, we offer cybersecurity services that will true-up security holes, make systems more reliable, and secure all critical data.
As your trusted cyber security service provider, we'll assist your business in creating a successful security strategy that encompasses layers of tools throughout the network & defends against today's cyber threats.
Stay Up, Stay Running, Stay Protected.
The Importance Of Digital Transformation
Digitalisation is helping smart businesses to change the established economic order, and the effects are everywhere.
From Amazon's influence over retailing, to Facebook's impact on publishing, traditional firms are being challenged by nimble, digital-savvy operators.
Consultant McKinsey reports that many executives believe their companies' business models are becoming obsolete:
Only 11% believe their current business models will be economically viable through 2023.
While 64% say their companies need to build new digital businesses to help them get there.
It's also important to remember that digital transformation is more than simply an IT concern.
Line-of-business units are crucial to identifying where digitisation can create big benefits.
Without a more fundamental business transformation, digitisation on its own is a road to nowhere.
Avon International Business Digital Transformation Example:
Beauty company Avon International has used a direct-selling model for 130 years, but that model was impossible to continue during the coronavirus crisis and lockdown.
The company normally sells its products through reps who call at clients' doors and collect orders from a paper brochure. The solution to this challenge came in the form of a rapid digital transformation that allowed reps to carry on selling.
Their IT team focused first on putting in place a mechanism that allowed reps to ensure that the orders they were taking through WhatsApp, a text message, an email, or a phone call, were delivered directly to Avon's customers rather than by hand.
As the company had 60 different enterprise resource planning systems around the world and more than 200 back-office systems, changing the delivery address meant modifying a range of ordering and invoicing processes.
The team implemented that new approach on top of its legacy platforms in 30 markets in just six weeks. Avon also started to develop a stronger e-commerce platform, via mobile and web.
Sales through e-commerce channels grew by six times in the first three weeks following lockdown. The company also started to produce digital brochures that could be updated far more easily and shared through social channels.
Today, 30% of the company's sales contacts are made online in the UK, up from less than 10% before the pandemic.
By finding ways to maintain sales and beef-up its e-commerce channels, Avon kept its customers served and its reps busy, gaining new clients along the way.
Chief executive Angela Cretu has said the company wants to become fully "omni-channel", linking different methods of selling from stores to the doorstep, over the next few years.
In short, digital transformation has helped to change the company's business model and that's going to last forever.
How Much Does Digital Transformation Cost?
Tech analyst IDC says, global spending on the digital transformation of business practices and products will reach $1.8 trillion in 2022, an increase of 17.6% over 2021. The researcher expects a five-year annual growth rate through 2025 of 16.6%
"As organisations accelerate their pursuit of a digital-first strategy, they are channelling these investments into both internal operations and external direct engagement," says Craig Simpson, senior research manager at IDC.
"The investments in internal operations are largely focused on improving efficiency and resilience while customer experience transformation has become a digital transformation priority for many companies."
Something to note: Digitisation is far from easy. According to Futurum Research, The average enterprise has more than 200 technology solutions in its tech stack across the organisation.
The advisory firm's analysis suggests the vast majority of digital transformation initiatives don't consider the user and ultimately result in inefficient adoption.
How Long Does Digital Transformation Take?
Digital transformation projects have traditionally been associated with multi-year strategies.
However, in an age where fleet-of-foot digital challengers can move into a new sector almost overnight, then multi-year strategies are simply too slow.
Managed IT service providers like ourselves, CIOs, and our peers have worked together to think about how technology might help their organisations react to the threat of digital disruption.
Thus, creating a long-term business strategy that uses technology to help the organisation meet its aims. The problem with many of those long-term strategies is how long they've taken to come into fruition.
Incumbents might be good at creating spot digitisation projects, such as moving systems to the cloud or creating new digital channels to market, but they're much slower when it comes to transforming the whole business to support new operating models.
The multiple challenges associated to dealing with a global pandemic, new geopolitical tensions and macro-economic pressures have shown that flexibility and agility are the watchwords for modern digital strategies.
McKinsey reflects on the fact that most companies' adoption of digital technologies sped up by three to seven years in a span of months during the pandemic.
That increase in pace is having a lasting impact as the need for speed has an impact on digital transformation strategies.
Instead of talking about five-year plans, boards demand constant iteration. For many organisations, that shift has required a new Agile way of working.
The Relationship Between Agile & Digital Transformation
Digital transformation is as much about establishing the right cultural change programme as it is about introducing new tech.
Digitisation needs organisations to work out quickly what their business needs and how they're going to get there.
For many managers, the best way to find these answers is by adopting Agile methods.
While Agile won't be applied the same way in every organisation, the basic principles are decentralised decision making, cross-organisation teams and cross-team empowerment, which are likely to resonate with most business leaders.
Experienced digital leaders suggest the big benefit of an Agile approach is cultural.
By working in small, cross-organisation groups to explore challenges and deliver solutions, IT staff and line-of-business professionals can iterate around a problem and apply digital systems and services quickly.
During the pandemic, we had to overcome many challenges faced, practically innovating technology solutions overnight, in order to combat the challenges our clients faced, to continue to thrive.
Let us help your business stay up, running, and protected!