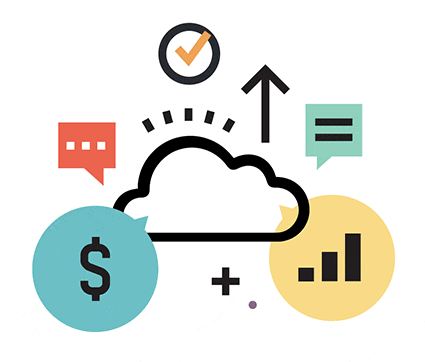 Data backup and recovery is the process of creating and storing copies of data that can be used to protect your organization against data loss, it's a necessary safety net for businesses today.
Data is one of the most valuable assets a business has and often holds the key to a competitive advantage in the market. Keeping data protected and consistently available has become more critical than ever. 
Critical data loss can come from malicious threat actors, natural disasters, hardware or software failures, data corruption, and simple user error such as accidental deletion of data. 
Threats to that data are on the rise, and sustained period of downtime from data loss can halt your operations, lead to upset customers, lost revenue, and potentially bankruptcy.
According to a Gartner study, businesses without a backup and recovery plan have only a 6% survival rate following a disaster. 94% of businesses were no longer operating within two years after a disaster. Here are some reasons why:
It costs a lot to recover and can take months to become operational again
Clients are let down, lose trust, and leave
Employees may look for employment elsewhere
Company reputation is damaged and it's harder to attract new business
Those prepared and practicing proportionate and best-in-class backup and recovery strategies will reap the following benefits:
Files are kept safe
Peace of mind
Ease
Speedy recovery
Consistent data saved
Data retention strategy
Build trust with clients
Competitive advantage
Ability to identify any insider threat
Reduced downtime cost
Strong survival rate
Strong cybersecurity practice
Advantages of Data Backup and Recovery: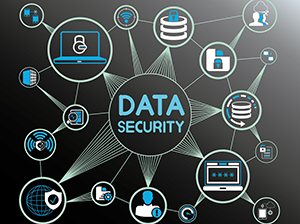 1. Data Security
One of the most crucial parts of data backup and recovery is security. A data backup and restore solution with solid security is vital to protect any business.
Investing in dependable data backup and recovery services can help you secure your data against disasters such as data sprawl and breaches. It is also critical for ensuring customers' data safety and compliance with legal standards.
Using encryption tools on your software and hardware will protect your data from unwarranted parties. Your critical files are encrypted before being safely transferred to an offsite data center for backup, ensuring they're secured.
2. Data Recovery and Replication
The primary goal of data backup is to assure data recovery and restoration. A sound recovery system can help you avoid downtime and keep your business running smoothly.
Replication or point-in-time backup is a feature found in most data backup and recovery applications. This functionality creates and saves real-time copies of your data on a consistent basis, to minimize the amount data lost between backups.
Retaining multiple copies of data provides the insurance and flexibility to restore to a point in time before your data was compromised. As a result, you can rest assured that your data is safe.
3. Easy Data Management
Data recovery is a time-consuming and unpleasant operation. As a result, organizations often face various complications in data management during restoration.
The proper data recovery solutions automatically create a thorough backup strategy for your project management platforms. So, you can safeguard your data from errors without compromising on efficiency.
Businesses can use these automatically generated restore points to bounce back from any data crisis. Using the correct data backup program makes managing the recovery process effortless.
4. Cost Savings
Data loss is expensive and if you don't backup your data, it could kill your business. Losing customers' sensitive information can lead to lawsuits, data loss can stall projects, cause productivity decrease, and financial losses.
So, while data backup and recovery solutions and software can seem expensive, it's a wise investment in the long run. Otherwise, it may cost thousands to recover your lost files. 
With our backup solutions here at bva, you know exactly how much you'll have to pay. There are no hidden costs to worry about, and the backup services are completely customized to your needs. 
5. Enhanced Performance
Manually backing up an organization's data is time-consuming and resource-intensive. Moreover, company servers often have difficulties handling a large amount of data. Backup and recovery programs can offer you the perfect solution in such situations.
Manual backups consume more storage space and bandwidth, but a data backup system can improve network speed and lower storage expenses. The organization can carry on daily tasks without slowing down any process with the right data recovery solution.
6. Competitive Advantage
As organizations grow increasingly data-dependent, data efficiency provides a competitive advantage in such a business climate.
Lengthy amounts of slow or no business affect your reputation and can hinder your chances of succeeding in your field. With a backup plan, your business is protected, you'll have access to customer data and business transactions, and your customers won't have to worry about security breaches.
Users can access client data from anywhere using online backup and recovery solutions. Furthermore, a backup system's advanced security features safeguard customer data.
7. Maintaining Standards of Compliance
Currently, various data privacy legislations make it a legal need to store an organization's data appropriately. Failure to adhere to such compliance rules might result in fines and legal ramifications.
Furthermore, data backup services allow you to store a copy of your projects while also tracking them for auditing purposes.
Consider us your technical ninjas, your trusted partner to maximize your information technology and long-term success. We work hard to keep personal and business information safe from current and future threats.
At bva, we'll provide you with a custom data backup and recovery solution tailored to your company's needs. We offer enterprise storage and cloud infrastructure to ensure your applications and data are always up and active, so you can enjoy increased productivity and streamline cost.
Today's businesses are mixing and matching onsite and cloud-based backup strategies to create a system that works best for their specific needs. Every business needs a solid backup and recovery plan in order to survive and thrive in the face of unexpected events.
Knowing your company's data is safely stored gives you peace of mind and helps you feel protected. You can rest easy and concentrate on other activities knowing all your vital data is accessible in the event of an incident.
Take control over your IT before something bad happens, Schedule a FREE Technical Assessment with us today!
We'll come onsite to assess your current technology environment to find any issues that are costing your business in order to provide you with the best technical solutions customized for you.