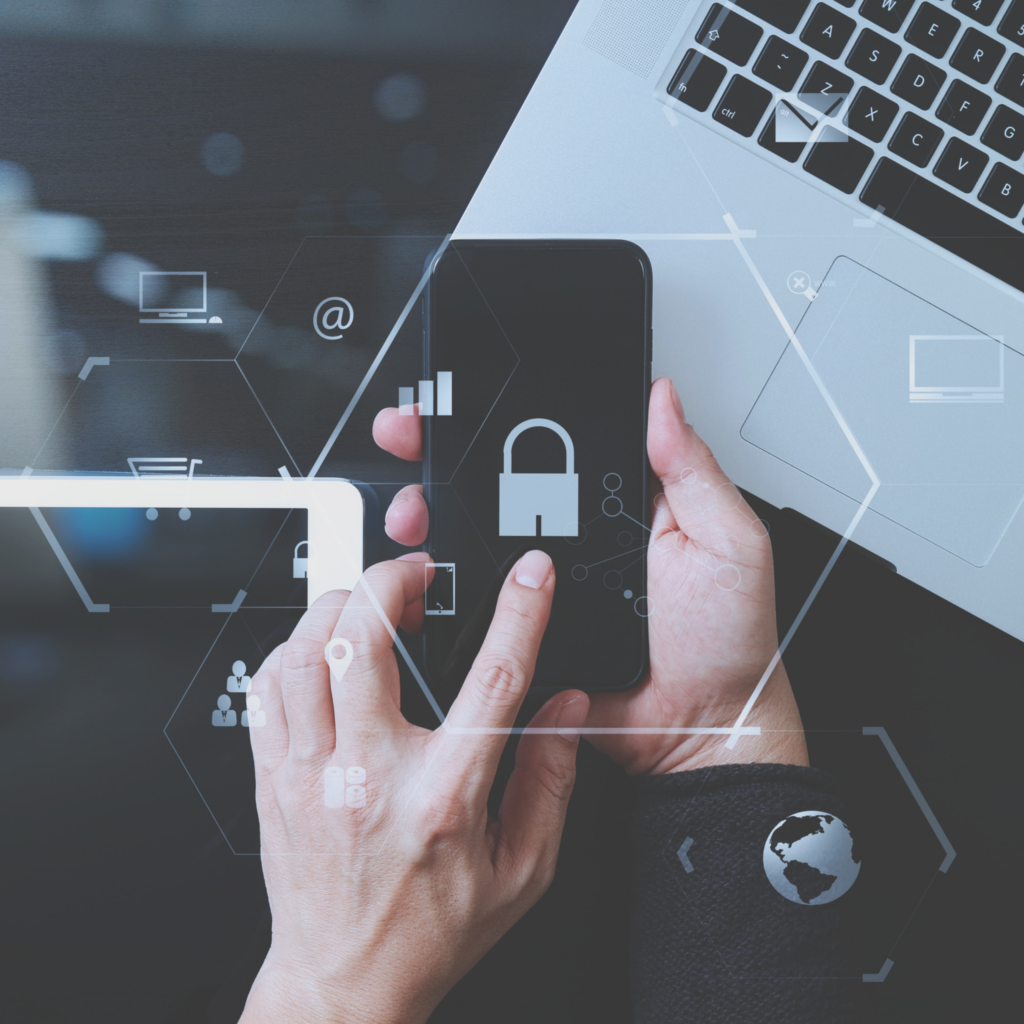 // our services
We Provide Quality
Cybersecurity Solutions
Locking out spam, viruses, ensuring network, and inbox protection. 
Securely store, search, and retrieve emails with scalable archiving.
Improve productivity by blocking harmful or irrelevant content.
Prevent cyber predators from infiltrating your IT environment.
Consulting, installation and management of secure wireless solutions. 
Targeting weak areas in your network through ongoing screening efforts.
// what we offer
Have You Safeguarded
Your Business From Cyberthreats?
Cyberattacks can strike your organization at any moment, putting your business at risk. Don't wait for a security breach to occur – take a proactive approach by scheduling a cybersecurity evaluation with bva today. Our experts will help you identify vulnerabilities and implement measures to protect your business from potential threats.
// Our Approach
Cybersecurity
Advanced Solutions
We prioritize cybersecurity preparation, working closely with clients to assess risks, conduct audits, and develop tailored strategies using our expertise and industry-leading tools. Through proactive planning, risk management, and robust security controls, we empower businesses stay ahead of threats and enhance their overall security posture.
We are resolutely committed to cybersecurity, employing advanced technologies and strong controls to create a robust security perimeter for our clients. Through continuous monitoring, rigorous assessments, and comprehensive training, we create a secure environment for businesses to thrive confidently, with uncompromised data security.
We empower businesses to address risks, deploy advanced technologies, and maintain operational integrity. With rapid response as our core, our skilled team swiftly mitigates breaches to ensure uninterrupted operations. With unwavering expertise, we safeguard digital assets as your trusted and responsive partner.
What's The Best Approach
To Keep Your Data Safe?
Bva Technology Services specializes in providing comprehensive IT services that take a multi-pronged approach to safeguarding your critical data from security threats that include the following:
01
Viruses
Support and Evolution
04
Malware
Support and Evolution
02
Phishing Schemes
Support and Evolution
05
Ransomeware
Support and Evolution
03
Spam
Support and Evolution
06
Password Attacks
Support and Evolution
// Contact Us
Get in Touch with Us!
Contact us today to discuss your business unique cybersecurity challenges
and take the first step towards a resilient infrastructure.






// our clients
Trusted IT Partner
for Over 30+ Years

Consulting Organization
Manager of Company
Bva provides exceptional service and highly competent personnel coupled with its competitive costs reduce the need to employ expensive IT staff members, allowing our firm to cut cost dramatically and focus on our core competencies. Our firm highly recommends bva to any business that wants to effectively manage its technology and information needs."

Legal Organization
Client of Company
"I have been working with bva since 2006. Our network is very stable and I have received technical advice that has saved us a good deal of money overall. In particular, our Network Support Specialist is outstanding and has been very proactive to keep our network running smoothly."

State Regulated Organization
Client of Company
"Bva has been providing high-quality technical network services and supporting our company for many year. We utilize a proactive approach to our IT requirements, which has proven to be cost-effective, and additionally enhances our operational efficiency, giving us the time to focus on our own business needs."