// our services
Streamline Your IT Operations with
Expert Staffing & Augmentation Services
With over 13 years of experience, bva has been delivering exceptional IT staffing and augmentation services, connecting global clients with highly skilled IT professionals. Our approach goes beyond simply filling positions – we offer comprehensive solutions thoroughly designed to align with the goals and objectives of your organization.
When you leverage bva, you gain more than just a resource for your IT department. Our IT staffing & augmentation services come with a unique set of advantages. We provide trained engineers who are equipped with the necessary skills and expertise to effectively manage your IT operations, allowing you to focus on strategic initiatives. In addition, you gain access to our entire team of IT specialists and engineers. With bva, you don't just get one individual – you get a collective force of technical ninjas ready to handle any IT support task that comes your way.
Discover the impact of bva's Expert IT Staffing & Augmentation services, delivering unmatched cost-effectiveness in project staffing, expertise gap coverage, and agile flexibility.
// our process
Simplifying Your IT Talent Acquisition Journey
At bva Technology Services, our IT staffing process is designed to ensure a smooth and effective journey towards securing top talent for your organization. Our process is driven by efficiency, precision, and a commitment to delivering exceptional IT staffing solutions perfectly aligned with your unique needs.
We begin by thoroughly understanding your unique staffing needs, gaining insights into your project requirements, and identifying any expertise gaps that need to be filled.
Leveraging our extensive network and employing rigorous screening methods, we identify highly qualified IT professionals who possess the skills and experience necessary to thrive in your environment.
We conduct evaluations of each candidate, considering factors such as technical proficiency, cultural fit, and alignment with your project goals. This ensure only the most qualified individuals advance.
Facilitating a seamless interview process, we coordinate and schedule interviews between you and the shortlisted candidates, allowing you to interact firsthand and assess their suitability.
Candidate Selection & Onboarding
With your input, we finalize the selection process and smoothly onboard the chosen candidate, ensuring a successful integration into your business.
We conduct post-placement follow-ups to ensure a smooth transition and to gauge how well the selected candidate is integrating into your organization.
// our coverage index
BVA's Extensive Coverage
for IT Staffing & Augmentation
Temporary
Long-term
Vacation/PTO
Permanent
Our temporary coverage solution offers flexible and agile support to bridge any staffing gaps in your IT team. Whether you need additional resources for short-term projects, coverage during employee absences, or expertise in specialized areas, we provide highly skilled IT professionals on a temporary basis.
Our long-term coverage solution provides reliable and dedicated support to meet your ongoing IT staffing needs. Whether you require extended project support, sustained expertise in critical areas, or a dedicated IT professional to join your team. Our selected IT professionals integrate seamlessly, ensuring continuity, stability, and valuable contributions to your IT operation.
Our vacation/PTO coverage solution ensures uninterrupted IT operations when your IT team members are on vacation or taking time off. We provide a skilled technical ninja who seamlessly steps in to fill temporary gaps, ensuring the smooth functioning of your IT systems & projects. Whether you need coverage for a few days or several weeks, our reliable & experienced IT experts are ready to support your organization during these absences.
Our permanent coverage solution offers a stable and long-term staffing solution for your IT team. Whether you need to fill a key position within your organization or expand your IT department, we provide highly qualified and committed IT professionals who become integral members of your team. With our permanent staffing service, you can ensure continuity, expertise, and reliable support for your ongoing IT operations and projects.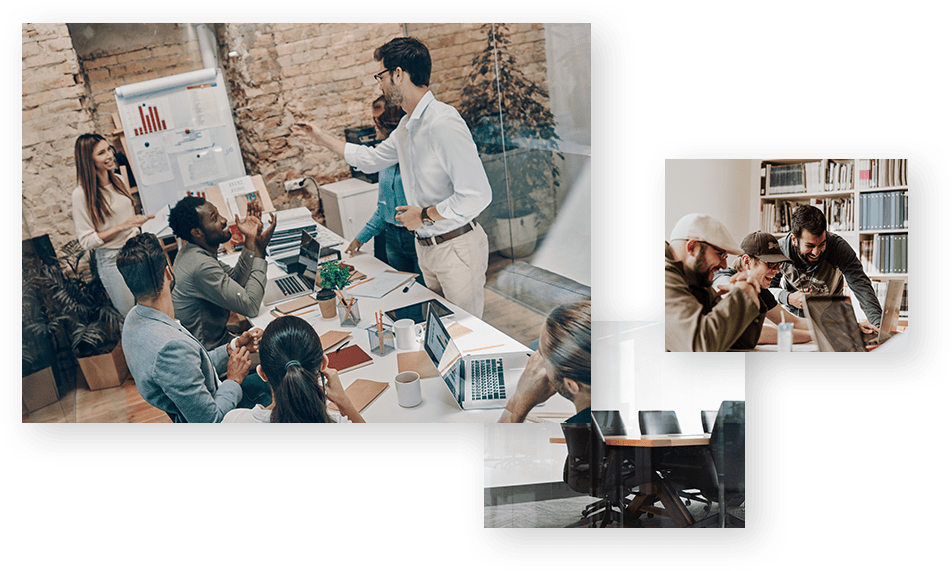 // our process
Amplify IT Capabilities with Strategic Staffing
With our efficient IT augmentation process, we enable you to strengthen your IT capabilities, address skill gaps, and achieve your project goals with confidence.
Thoroughly assess your IT requirements and project objectives.
Access highly skilled professionals from our bva team.
Deploy IT expert for specific duration, temporary or project-based roles. 
Leverage our expertise for ongoing support and flexible collaboration options.
// what we offer
Are You Ready to
Enhance Your IT Capabilities?
Supercharge your IT capabilities and take your business to new heights. With our expert IT staffing and augmentation services, you can leverage top talent, bridge skill gaps, and achieve your technology goals. Contact us today to discuss how we can empower your IT department for success.
// our clients
Trusted IT Partner
for Over 30+ Years

Legal Organization
Client of Company
"I have been working with bva since 2006. Our network is very stable and I have received technical advice that has saved us a good deal of money overall. In particular, our Network Support Specialist is outstanding and has been very proactive to keep our network running smoothly."

Consulting Organization
Manager of Company
Bva provides exceptional service and highly competent personnel coupled with its competitive costs reduce the need to employ expensive IT staff members, allowing our firm to cut cost dramatically and focus on our core competencies. Our firm highly recommends bva to any business that wants to effectively manage its technology and information needs."

State Regulated Organization
Client of Company
"Bva has been providing high-quality technical network services and supporting our company for many year. We utilize a proactive approach to our IT requirements, which has proven to be cost-effective, and additionally enhances our operational efficiency, giving us the time to focus on our own business needs."