5 Ways Outsourcing Your IT Can Save Your Business Money
If you want to run a successful modern business, then you should focus on IT first.  Every business should have access to an IT support system and must have an IT plan in place.
Studies found, companies that are in advanced stages of digitization have gained 5 times the users when compared to less tech-savvy businesses. Local businesses can also triple their profit by using technology correctly.
Therefore, you must ensure that you have access to the right IT support and technology , the best way to do that is by partnering with us.
Consider us your technical ninjas, your trusted partner to maximize your information technology and long-term success. We work hard to keep personal and business information safe from current and future cyber threats.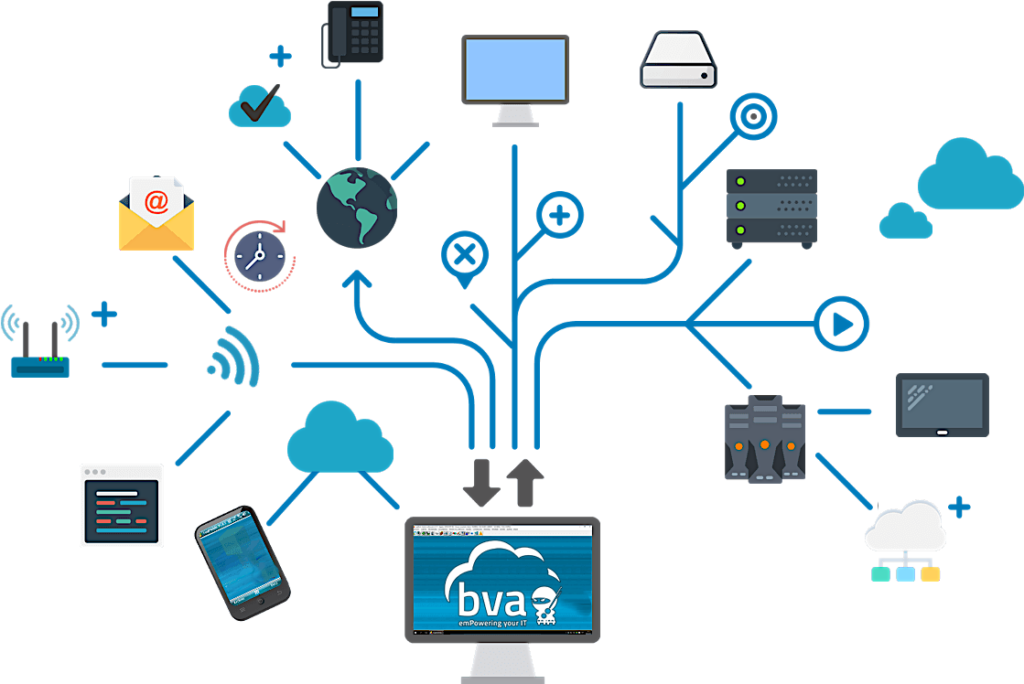 We help our clients manage all their technology by working closely each business to create a customized IT plan tailored to their specific business needs. 
We regularly monitor IT networks for threats and ensure systems are working properly, and if they're not, we will help you resolve your issuesimmediately. 
Our 24/7 IT support allows us to provide constant care to our clients and ensure their systems are always up, active, andup-to-date, which will vastly improve your IT infrastructure. 
Any good business or organization understands the power of budgeting and spending money wisely. Outsourcing your IT needs to us will provide your company with many benefits, one of which includes cost savings.
1. Lower Overhead Costs
You might first think of your overhead costs, such as hardware, software, and technical support. 
We have partnerships with a variety of vendors, so we can help you save money on a variety of products and services such as, devices for your employees, security services, and cloud services. 
We provide 24/7 monitoring and assistance surrounding each of these products and services, so think of it as insurance.
Instead of paying thousands of dollars every time you run into a problem, you can instead pay a single monthly fee and have access to full-time tech support. 
2. Access To Affordable Technical Expertise
Imagine having a team of multiple IT experts at your fingertips, each with a unique set of skills and certifications. 
At bva, you get a whole team of experts for the price of one. You won't need to pay multiple salaries in order to access the knowledge of a team of IT professionals. 
Even if you have IT professionals on staff, if they get bogged down with IT tasks, then they won't have enough time to work on your core products. Leave it to us to handle more of your technical and one-off problems.
3. Minimizes Your Company's Downtime
Did you know  the average cost of downtime is $5,600 per minute?
Downtime negatively affects your employees, your clients, and your business as a whole. We can help minimize your company's downtime with 24/7 monitoring and support.
Our technicians will immediately be notified of any downtime, and then take the necessary actions to reduce the amount of time you're offline, which will ultimately help you save money.
4. Increases Your Business Cyber Security
The cybersecurity world is evolving at a rapid rate with new and highly sophisticated threats emerging every day.
A cyberattack could hurt millions, halt your operations, cost a lot to recover from, and potentially force your businesses to shut down.
Although cyberattacks can be difficult to prevent, having a strong security infrastructure will reduce your chances tremendously.
Our cybersecurity services will help protect you from ransomware, malware, hackers, viruses and all other security threats. 
5. Improves Your Business Efficiency
When all of your systems are working properly, production rises.
Your employees can accomplish tasks without interruption, and IT problems are handled quickly and effectively. 
Partnering with us means that you can be at peace, knowing your network is being monitored and protected 24/7. 
Your employees will also have more time to focus on business-related problems and goals, rather than worrying about IT-related issues.