What Is A Virtual CIO (vCIO)? Does Your Business Need One?
Virtual CIO (vCIO):  A Virtual Chief Information Officer, or vCIO, is a third-party person who provides expert IT consultation,strategies, and guidance to small and medium-sized businesses.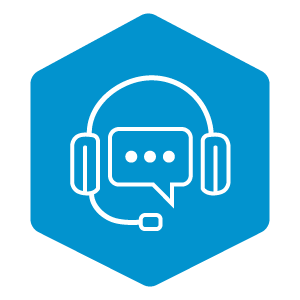 Technology is drastically evolving, thus transforming workforces. Many businesses find it tough to stay ahead of the curve, causing them to implement makeshift technology solutions to try and compensate for lost ground.
Luckily, a dedicatedVirtual Chief Information Officer (vCIO), such as ourselves here at bva, help provide SMBs with full-time strategic IT analysis and management.
Virtual CIOsimplement and maintain IT solutions, oversee the entire IT infrastructure, and ensure everything in the business network is firing smoothly and securely.
Digital transformation is a necessary step for SMBs to remain competitive. Here at bva, our technical services are an effective and affordable way for your business to transform digitally.

Some Key Advantages Of Having A Virtual CIO As Part Of Your Business:
1. Dedicated Technology Liaison For Your Company Needs
A quality vCIO should be able to provide sole focus on your business as a reliable point of contact for technological expertise.
A staggering 71% of businesses have orphaned subscriptions (often in the form of legacy software that is no longer fit for purpose), each having three on average. If you have orphaned technology, then you're effectively carrying dead weight in your organization.
Even though virtual is in the name, the relationship between the decision maker and the vCIO should be strong, productive, and personal, which is a strong value for us here at bva.
2. Technical Reporting For The Client
As part of the vCIO's close relationship with the client, you should expect periodic meetings between yourself and the vCIO in order to assess, reflect, and take action on the changing goals of your organization.
These should be determined by what you are comfortable with, but will typically take place on a quarterly basis.
These reports mean you are able to assess a number of areas important to you:
Compliance needs
Near- and long-term IT projects and expenses
Support metrics and satisfaction scores
Completed and in-flight projects
Relationship health and partnership alignment
The vCIO is the bridge between your business and the technology teams powering your digital transformation.
Bva offers frequent and comprehensive reports on the progress of your infrastructure and we have actionable data available to determine your future goals.
3. Defines IT Objectives & Plans The Technology Roadmap
The consultation provided by the vCIO determines the direction and prospective implementations for your organization long-term.
This is an essential part of what makes a vCIO an integral part of your business' digital transformation moving forward.
The vCIO should be able to answer questions about your technology suite involving issues such as:
Intellectual property protection
Disaster recovery
Employee on-boarding
Cybersecurity training
They are able to recommend and maintain vendor relationships for your productivity and line-of-business application suites and verify compatibility between vendors and your existing or planned IT infrastructure.
What makes our technical ninjas at bva great vCIOs is our proactive approach. We plan proposals for new projects to improve businesses long-term prospects, and define these objectives based on our clients specific needs and budget.
We're focused on providing you with a strong recommendation framework which is consistently modified as your organization's goals evolve.
4. The Cost Factor
Working with an MSP is a comparatively cost-effective way of hiring an IT team to keep your tech infrastructure running smoothly.
89% of companies expect to grow or maintain their IT budgets this year.
Employing a full-time salaried on-site CIO can be expensive for small businesses.
For SMB owners who may not have the funds to directly hire IT staff, they can instead partner with an MSP, like bva, that provides a vCIO—in addition to a host of support staff and engineers.
Key Expectations Of A Quality Virtual CIO (vCIO)
Many MSPs will offer vCIO services to their clients, but the quality of the assistance they give can (and should) be a deal-breaker for SMBs looking toward having a comprehensive model of support.
Many emerging MSPs will offer vCIOs who function as little more than glorified salespeople—which is no use to an SMB that is serious about digital transformation.
Here at bva, we highly value our relationships with our clients and aim to provide them with the exact benefits needed to grow their business.
Our years of expertise allow us to deliver project-based technical services and solutions tailored to meet the IT needs and challenges your organization is facing. As your vCIO, we tell you what works and what doesn't, to accurately provide you with the best breed of solutions.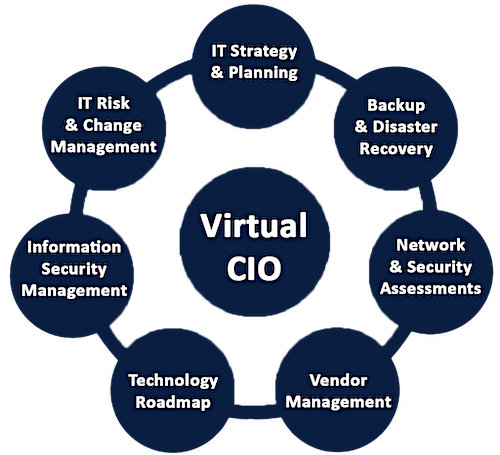 Our proven strategic methodologies and design processes allow us to quickly assess, design, and deploy enterprise-ready IT solutions based around your specific Network and Systems.
Virtualization, Security, Strategic Planning, Storage, and Disaster Recovery are just a few of our many specialties.
BVA is not tied to any vendor or manufacturer, we only care about the best practices for your company that will best benefit your IT.
Working with our great IT leadership staff will not only fix problems as they arise but develop strategies and solutions for long-term benefits.