Holiday scams capitalize on the increase in online shopping, travel, and charitable giving during the holiday season. With scammers trying to trick you into giving up money, gift cards, or sensitive information.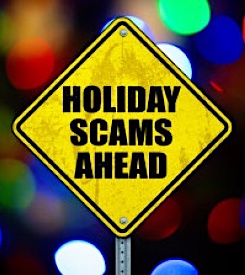 Scammers can access and drain your bank account, run up debts in your name, or commit other fraudulent activities. In the worst case scenario, you could even become the victim of identity theft.
The scary truth is that nearly 75% of Americans experienced at least one of these types of holiday scams last year and the consequences can be dire.
Let BVA come onsite to perform a quick evaluation of your current technology environment to find any issues or threats that are costing your business.
Then, we'll provide you with our technical solution recommendations, which will solve your current IT issues, protect you from cyber threats, and enhance your IT infrastructure!
Take Control Of Your IT Before Something Bad Happens.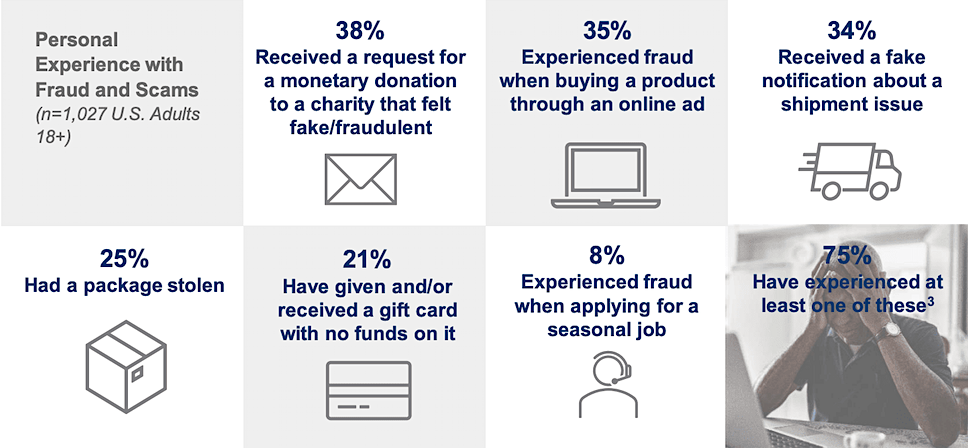 This time of year represents an opportunity for cyber criminals to unleash their schemes on a busy, distracted audience that's focused on merriment, not mayhem.
When shopping online during the holiday season—or any time of year—always be wary of deals that seem too good to be true.
Being aware of some common scams can help keep you safe throughout the holidays. Do your part to avoid becoming a scammer's next victim.
Do You Know How To Spot The Latest Holiday Scams?
A recent holiday scam example, came from a woman in Maryland who received an email from Amazon claiming that her account had been hacked.
The only way to protect herself from scammers, she was told, was to buy thousands of dollars worth of Amazon gift cards and share the numbers on the back.
Unfortunately, by the time she realized it was a scam, she'd already sent the fraudsters over $18,000. Holiday scams like this are running rampant.
In 2021, Americans lost over $6.9 billion to fraudsters, including $337 million in online shopping and non-delivery scams, according to the FBI.
Scammers take advantage of the holiday season to target you, it could happen while you're shopping for gifts online, booking holiday travel, looking for seasonal work, or trying to donate to charities.
You deserve to feel safe and secure shopping online this holiday season.
Whether you're the buyer or the seller, there are a number of ways you can protect yourself—and your wallet.
In this guide, we'll cover the most common scams seen during the holiday season, how you can avoid these scams, and what you can do to boost cyber security to stay safe online.
The 15 Latest Holiday Scams To Watch Out For In 2022
Fake charities that steal your money
Gift card scams (including empty gift cards)
Lookalike online stores
Phishing emails from companies you trust
Fraudulent seasonal jobs
Missed delivery notification scam texts
Grandparent scams
Social ads promoting fraudulent items
Popular holiday gifts at low prices
Holiday travel and online airfare scams
Fake online giveaways and surveys
Scam online gift exchanges
Hacking over public Wi-Fi
Stealing mail and packages
Shoulder surfing and card skimming
Fake Charities That Steal Your Money
Scammers take advantage of your generosity during the holiday season and create fake charities, GoFundMe campaigns, and other charitable activities.
These charity scams can be incredibly hard to spot — until you've lost money or given up sensitive information.
Warning signs of a holiday charity scam:
Always check the URL and charity name before donating. Scammers often create "lookalike" charities that use variations of trusted names to fool you.
Be cautious if you experience hard-sell tactics or vague language. Charities should never threaten you, and you should always be able to tell how your donations will be spent.
How to stay safe:
Before giving money to charities, research them through the Better Business Bureau's Wise Giving Alliance or Charity Navigator.
For GoFundMe and similar campaigns, look into the organizer or group behind it before donating.
2. Gift Card Scams (Including Empty Gift Cards)
Scammers love gift cards because they're almost impossible to trace.
Many holiday scams revolve around buying and selling fraudulent gift cards or tricking you into giving up the numbers on the backs of gift cards (usually by impersonating your bank or government agencies).
For example, cybercriminals may create fake stores or Craigslist listings for discounted gift cards. But if you send them money, you'll receive an empty gift card in return.
Warning signs of a holiday gift card scam:
If you buy gift cards in a store, make sure that they haven't been tampered with. Check the back and look to see if the PIN has been exposed. Get a receipt so that you can verify the purchase if your card is lost or stolen.
Only purchase gift cards from reputable retailers. If you're buying online, check the store's URL to see if it's secure. Whenever possible, buy gift cards from the actual retailer or company.
Never pay an "activation fee" for a gift card. Some unscrupulous retailers charge massive fees just to activate your card.
How to stay safe:
Only use gift cards as gifts. If anyone asks you to pay fees or "protect your money" by buying gift cards, it's a scam.
Only use gift cards at the issuer's store. For example, redeem Google Play gift cards to purchase products on Google Play.
3. Lookalike Online Stores Offering Big Discounts
With more people than ever before shopping online since the start of the pandemic, it's important to know how to shop online safely.
Scammers create online stores with deeply discounted prices to trick you into buying from them.
If you do, they'll either steal your credit card number or force you to use payment methods that can't be reversed (such as wire transfers, payment apps like Zelle, or gift cards).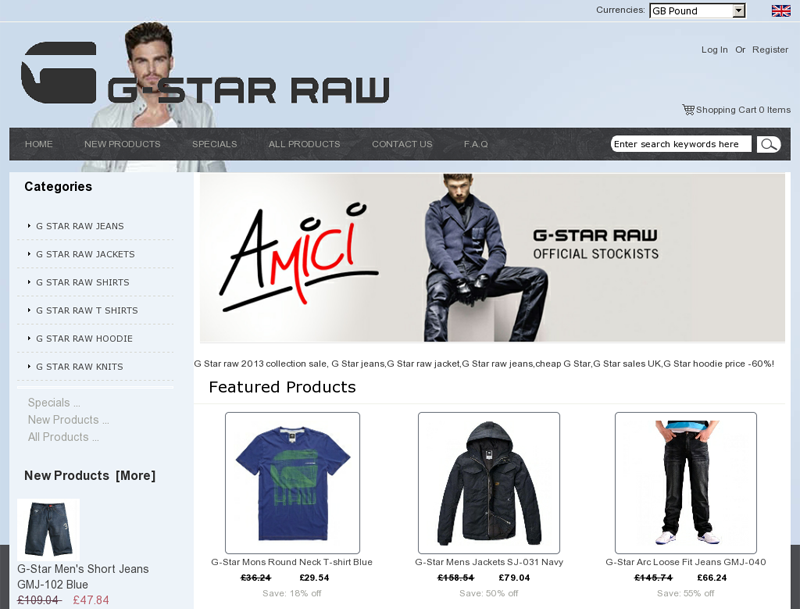 Warning signs of a fake online store:
They advertise significant discounts (50% off or more) on all of their items. If an obscure online store offers the best available prices online, there's a good chance it's a scam.
The site contains signs of a phishing scam, such as poor spelling and grammar, bad quality images, and fake-sounding reviews.
It's missing basic company information, such as an "About Us" page, contact information (like a phone number and address), or information about returns.
How to stay safe:
As much as possible, you should try to buy from reputable online stores at this time of year. If you still want to buy from a smaller retailer, do your research (a Google search of "[Company name] + scam" is a good start), and use a credit card for your purchase.
4. Phishing Emails & Texts From Companies You Trust
Phishing emails pose as companies or government agencies that you know and trust.
During the holiday season, scammers send phishing messages claiming to be from companies like Amazon or Apple and offer special discounts or claim that your account has been hacked.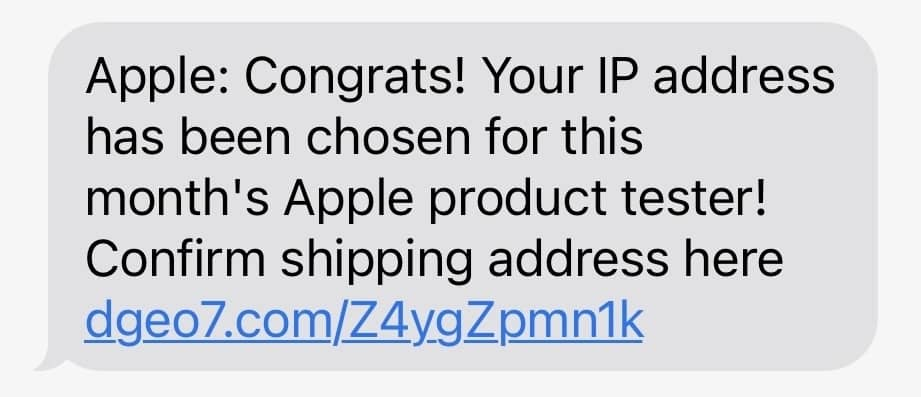 Warning signs of holiday phishing scams:
You receive an unsolicited message about a special offer or prize. Any email or text message that you didn't request should be treated with caution.
The message contains a strange link. Phishing scams try to take you to a fake website or infect your device with malware.
There are other signs of a phishing scam, such as strange spelling, grammar, and formatting issues.
How to stay safe:
Ignore emails and texts from people you don't know, and never click on unfamiliar links. When in doubt, log in to your account or contact the company directly to see if the message is legitimate.
5. Fraudulent Seasonal Jobs
Job scams are a growing problem year-round. But during the holiday season, scammers prey on people looking to make extra cash by posting fake job listings offering good money for little work.
In almost all cases, scammers will either steal your personal information during the "hiring process" or trick you into sending them money for "supplies and training."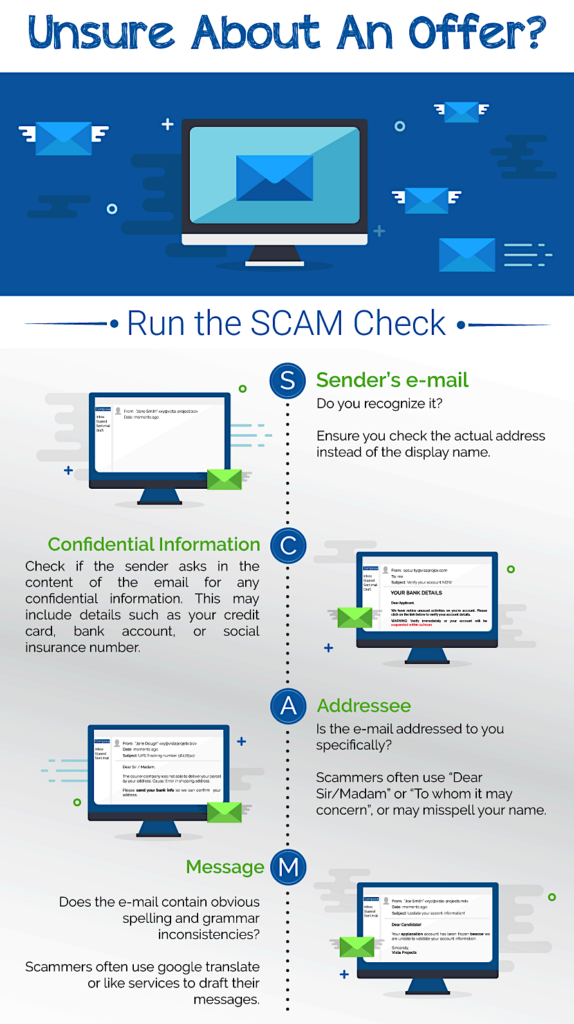 Warning signs of a seasonal job scam:
You're either hired right away, or the interview takes place over WhatsApp or Telegram.
Beware of any job that asks for your personal information right away — including your Social Security number (SSN), bank account numbers, or tax information.
You're asked to cash a check and send extra money back to the company. This is a clear warning sign of a refund scam.
How to stay safe:
Check review sites like Glassdoor to see if anyone has left comments about the company.
Make sure you don't share sensitive information until you can verify that the identity of the person and the company offering you the job are both legitimate.
6. Missed Delivery Notification Scam Texts
It's common for people to be waiting on packages during the holiday season.
One recent scam involves fraudsters sending fake delivery notification text messages, in hopes that you'll click on the link.
These scam texts will take you to a fake website designed to either steal your personal information, ask for your credit card number, or fool you into sending the scammers money.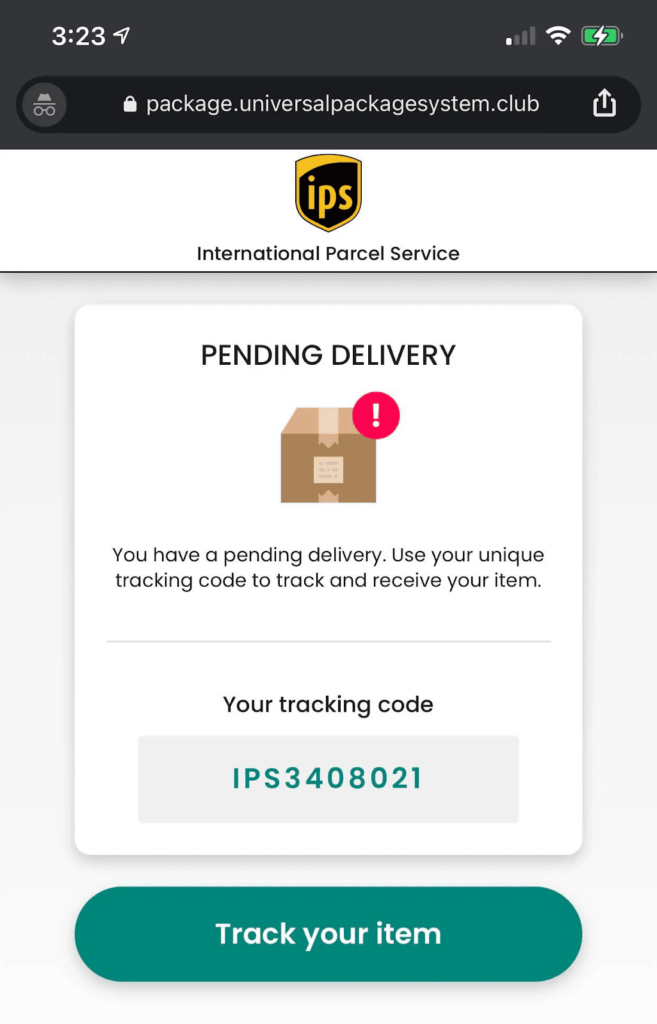 Warning signs of a fake delivery notification text:
You're asked to enter sensitive information. FedEX, UPS, and other delivery companies won't ask for your SSN or credit card number to "find" your delivery.
The link in the text takes you to a site that isn't on the official UPS, USPS, or FedEx domains. For example, you can trust websites that use UPS.com, FedEx.com, or USPS.com; but other variations of these domain addresses are scams
How to stay safe:
Track deliveries through the delivery company's official website using the provided tracking number. Make sure to visit the site directly — do not use the link provided in a text message or email.
7. Grandparent Scams (Scammers Pretend To Be Family Members)
This especially insidious holiday scam mainly targets senior citizens. According to the FBI, elder fraud costs victims $3 billion in losses each year.
Scammers text or email posing as a grandchild in trouble, and ask for money — usually through wire transfers or gift cards.
Warning signs of a grandparent scam:
Someone texts or emails claiming to be a family member in need, but asks you not to tell anyone else about it.
The message sounds strange. When in doubt, trust your gut and call the family member directly to confirm it's them.
How to stay safe:
Teach your elderly family members about common scams and how to spot them.
For added peace of mind, consider a family identity theft protection plan with credit monitoring.
8. Social Ads Promoting Fraudulent Items
Holiday scammers create ads on social media sites like Instagram, Facebook, and TikTok that link to fake stores or listings.
According to the Better Business Bureau (BBB), many of these ads promote personalized items, which may seem like the perfect gift for someone who "has it all."
But at best, you'll end up with a phony or counterfeit item. At worst, your money or identity could be stolen.
Warning signs of a fake social media ad:
The link takes you to an online store that shows signs of being a scam. Be especially careful if it doesn't include contact information (other than an online form).
The account that posted the ad has a low follower count and looks like it could be a scam.
How to stay safe:
Don't assume a site or store is legitimate just because you saw it on social media. Instead, always look for warning signs indicating that you've been taken to a fake or malicious online store.
9. Popular Holiday Gifts At Too-Good-To-Be-True Prices
In the rush to get the season's most sought-after gifts, many shoppers ignore the warning signs of a scam.
Fraudsters often list items on platforms like Facebook Marketplace at a steep discount and then ask you to pay via payment apps such as Zelle or Cash App (that can't be reversed).
Warning signs of a too-good-to-be-true deal:
A hot-ticket item is listed at a significant discount. Don't trust sellers who offer sob stories about why they have to get rid of the item — this is a classic scam.
You're asked to pay using Zelle, Cash App, or another similar app. These payment methods are like cash. Once you send the scammer money, it's gone.
How to stay safe:
Trust your instincts. If you find a great deal, do your due diligence before purchasing.
Check the store for signs of a scam and research them through the BBB, Reddit, or a Google search.
10. Holiday Travel & Online Airfare Scams
With travel opening back up, many people are looking for cheap airline tickets for the holiday season.
So scammers are targeting travelers with schemes ranging from bogus flight-booking websites to fraudulent flight cancellation emails and sudden price increases.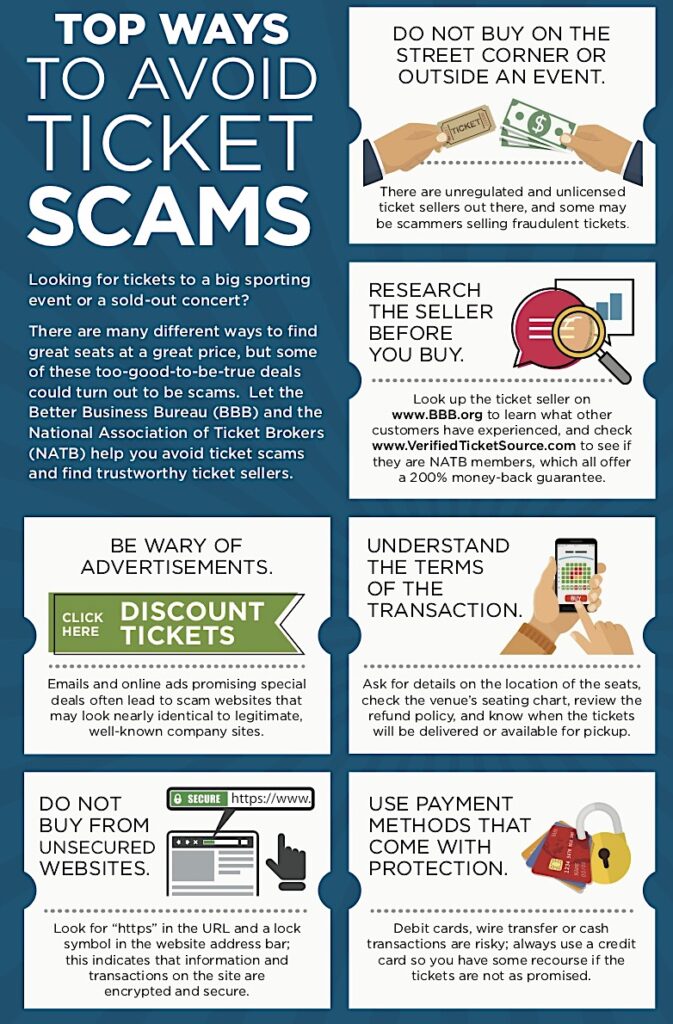 Warning signs of an airline scam:
A website or marketplace seller is offering airline tickets at a significant discount. Scammers tout huge deals to try and get you to suspend your suspicions.
You're contacted and asked to pay extra for a flight, or are told your travel has been canceled and you need to pay more to rebook it.
How to stay safe:
Purchase airline tickets directly from the airline (or through reputable third-party sellers that offer customer service).
If you receive any messages about your trip, contact the airline directly to make sure the message is legitimate.
11. Fake Online Giveaways & Social Media Surveys
Scammers also use social media to list fake holiday giveaways or surveys that offer gifts and "free cash" in exchange for your personal information.
Some fraudsters may even use bot accounts to "like" giveaways, which makes the scam look like the real deal.
Warning signs of a fake online giveaway or survey:
You're asked to provide sensitive information in return for a free gift. Be especially cautious if you're asked for financial information (such as your credit card number) or details about your workplace.
You're told you've won a free prize but need to pay a small fee to receive it.
How to stay safe:
Ignore surveys on social media and don't trust anyone who offers you free money or gifts — especially if you never entered the giveaway.
If you're asked to pay or provide sensitive information in exchange for a prize, it's a scam.
12. Scam Online Gift Exchanges (i.e. Secret Santa Scams)
Fraudsters use the traditional Secret Santa game to trick you into sending money and gifts to them (as well as giving up your personal information).
In these scams, you're asked to provide your name and address, along with the contact information of a few friends. Then, you're asked to send money or small gifts to a stranger on the list. In return, you'll receive multiple gifts from other people who participate.
The whole thing is a scam. Any money, information, or gifts you send go straight to the scammers.
Warning signs of a fake online store:
You're offered multiple gifts in return for sending money or presents to a stranger. As the BBB notes, technically these are pyramid schemes which are illegal in the United States [*].
You're asked for personal information in order to enter the program. Scammers can use this to steal your identity or target you with more scams.
How to stay safe:
Ignore and report these posts to the social media platform on which you found them.
13. Hacking Over Public Wi-Fi
Resist the temptation to shop over Wi-Fi when you're out during the holiday season, as public Wi-Fi is notoriously easy to hack.
Scammers use what's called a man-in-the-middle (MiTM) attack to intercept your data — including your credit card numbers, passwords, and personal information.
Warning signs of a dangerous Wi-Fi network:
It doesn't require a password to join. Scammers can easily break into unsecured Wi-Fi networks and steal your information.
The network name is something vague (i.e. "Free-Wifi"), or is similar to a trusted network (i.e. "Strabucks free wi-fi") but contains a slight misspelling that the scammers hope you won't notice.
How to stay safe:
Use a virtual private network (VPN) whenever you're on public Wi-Fi. A VPN encrypts your data so that hackers can't see or steal it.
14. Stealing Mail & Packages
With packages, orders, and cards coming to your home throughout the holiday season, porch piracy is on the rise. Scammers look for cards containing cash and gift cards, as well as packages that they can steal and resell.
Even worse, if scammers steal mail with your sensitive information — such as your credit card or bank statements — they could steal your identity.
Warning signs of mail theft:
You're missing mail and packages, or your mailbox shows signs that someone has tampered with it.
You receive mail or package delivery notifications, but no packages arrive.
How to stay safe:
Sign up for USPS Informed Delivery®, which gives you a preview of your incoming mail and packages, and allows you to control their delivery. For added security, consider investing in a secure mailbox or porch lock box.
15. Card Skimming & Shoulder Surfing While Shopping
Holiday scams don't just happen online. Scammers take advantage of busy shopping days to steal your personal or financial information.
Shoulder surfing occurs when scammers listen in or spy on you as you enter your card details in public.
Skimming devices steal your credit and debit card information when you use unsecured ATMs — such as at gas stations or outside your bank or credit union.
Warning signs of a card skimming or shoulder surfing scam:
An ATM shows signs that it has been tampered with or is located in an unsecured location.
Someone is standing close to you as you enter your PIN or when you provide card details online.
How to stay safe:
Be extra cautious when using your bank cards in public places. Physically shield your card and PIN when using them, and check all ATMs for indications that they may have been tampered with.
When in doubt, choose to pay inside where it's much harder for scammers to install skimming devices.
How To Avoid Online Holiday Scams
Let BVA come onsite to perform a quick evaluation of your current technology environment to find any issues or threats that are costing your business.
Then, we'll provide you with our technical solution recommendations, which will solve your current IT issues, protect you from cyber threats, and enhance your IT infrastructure.
With The Right Cyber Security Strategy, Your Business Will Be Unstoppable!