Best Antivirus Software 2022: Cyber Security Protection
If your business is still using a traditional antivirus software, your vulnerable to cyberattacks.
While modern operating systems do an outstanding job of protecting against malware and viruses, the world of malicious software is a rapidly evolving one.
Todays attackers know exactly where to find weaknesses in your network security, making it easy for them to bypass traditional antivirus software.
In today's cyber world, we face many destructive cyber threat possibilities, such as malware, identity theft, phishing, ransomware, and intercepting internet traffic.
This fast-changing landscape is hard to keep up with, which is where antivirus software comes into play.
Next-Generation antivirus solutions take traditional antivirus software to a whole new level of endpoint security protection.
The key difference:
NextGen: takes a proactive approach by using a Managed Threat Response service that eliminates problems before they arise.
Traditional: takes a reactive approach by responding to an attack after it already happened.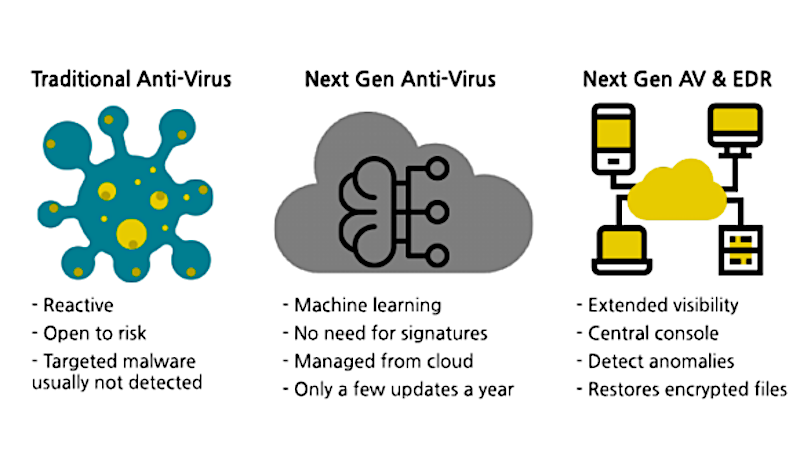 NextGen antivirus is a must have in order to receive cybersecurity insurance.
Antivirus software should encompasses real-time protection against viruses and have features such as, password management, VPN, firewall, parental controls, internet security, and protection against identity theft.
Here are some of the top antivirus softwares and apps:
Focusing on features, usability, protection and price.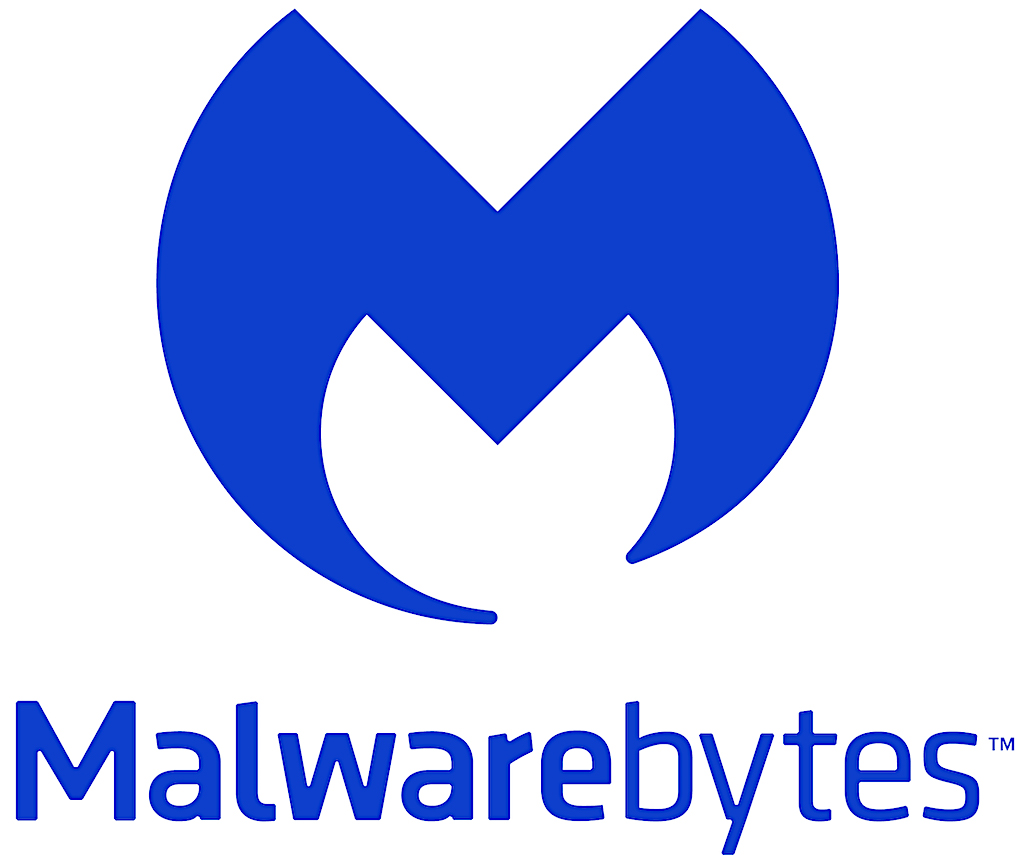 Best Value
The Malwarebytes website offers a great and very informative blog, many free tools, and subscription packages that start at $3.33/ month.
Features:
Advanced antivirus, anti-malware, anti-spyware & more
Malicious links/websites & phishing protection
Ransomware & zero-day exploits protection
Brute force and uninstall protection
Removes annoying ads that follow you around
Blocks third-party ad trackers that collect your data
No-log VPN 
Best For Mac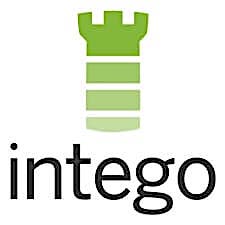 This is software built for Macs by a company that understands the platform.A license covers a single Mac.
You can add Windows protection for an extra $10 (either for a separate PC or a BootCamp installation).
Features:
VirusBarrier X9
Real-time cyber threat protection
Fast scans with low-performance impact
Intelligent NetBarrier X9 firewall
Hotspot network and internet intrusion protection
Best For Unlimited Number Of Devices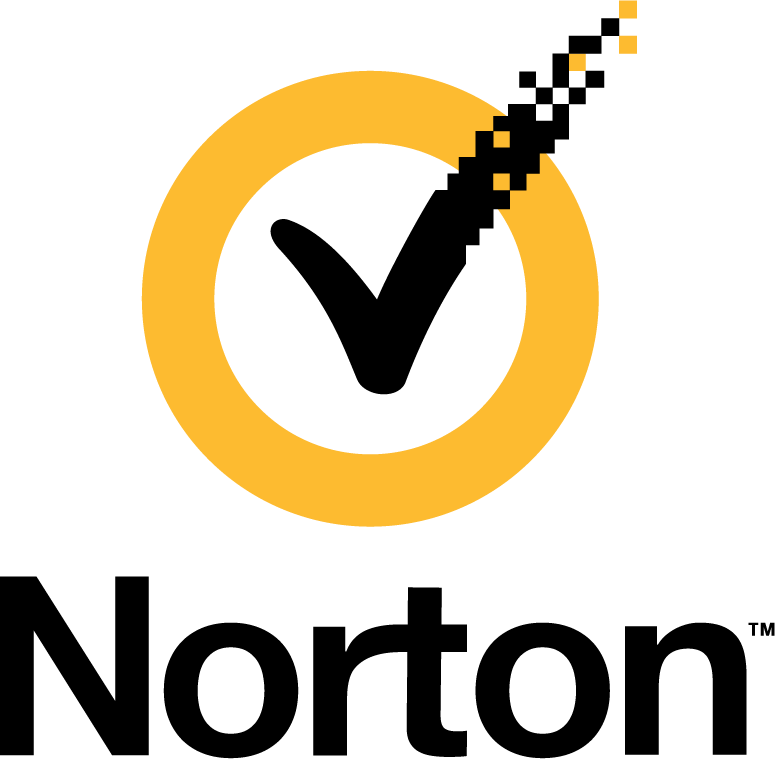 Norton is synonymous with antivirus, and it continues to deliver excellent protection against modern threats.
Norton offers a range of plans, from simple antivirus for PCs and Macs, and subscription packages that cover Android and iOS devices.
This allows you to pay for what you want, although Norton offers a 5-device, 10-device, and unlimited plan if you have more than one device.
Features:
Real-time threat protection
Password manager
Smart firewall
100% virus protection promise
50GB cloud backup
Secure VPN
Dark web monitoring
SafeCam webcam blocker
Parental controls
School Time feature
Single License Covers Five Devices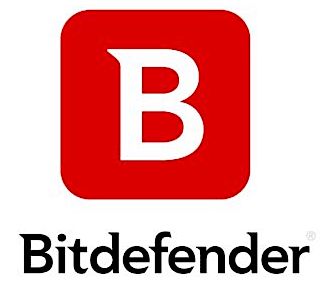 Bitdefender Total Security is a great package for people with a lot of devices to protect because a single license covers five devices, ranging from PCs and Macs to iOS and Android devices. 
This package represents excellent value for money for the price, and it means less messing about with different solutions.
Features:
Top-level threat detection to stop sophisticated malware
Innovative technologies to protect against zero-day attacks
Multi-layer ransomware protection to keep your files safe
Secure VPN for complete online privacy, 200 MB/day/device
Advanced parental controls to keep your kids safe online
Minimal impact on your system performance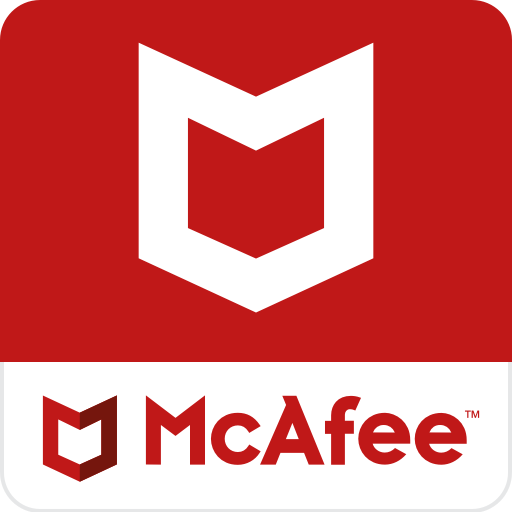 Best Antivirus Software
McAfee is another name that goes back decades, and while the threats have changed dramatically, the company has kept up with them. 
One thing thats impressive about McAfee Total Protection is how lightweight and easy to use it is, yet there's no compromise in the security and features it offers.
Features:
Award-winning antivirus
Secure VPN (5 licenses)
Performance optimization
Home network security
Security experts and online support
Password manager
Safe Web browsing
Encrypted storage
Multi-device compatibility
Identity protection service
Parental controls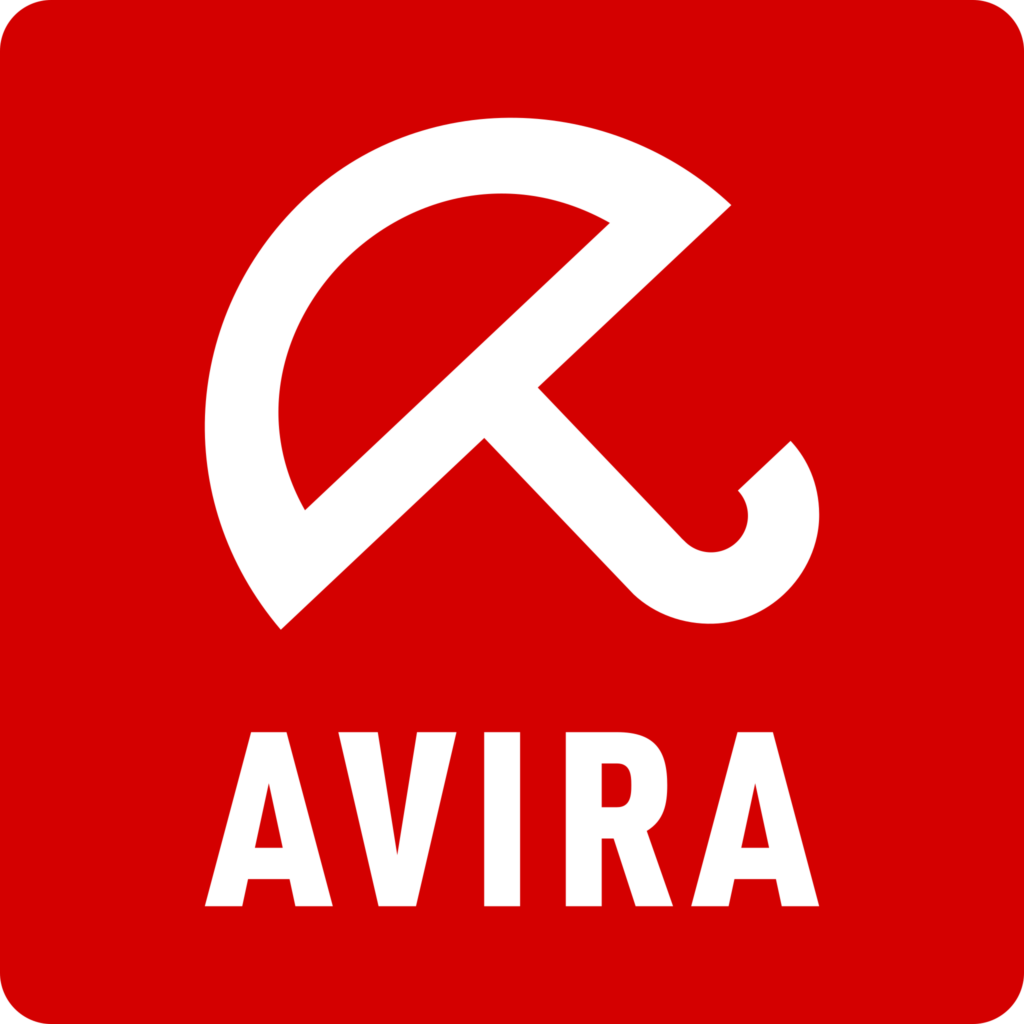 Built-in VPN
Protection for your iPhone that goes much further than malware, and it'sis free for iOS with in-app purchases.
Features:
Web Protection blocks phishing, malware, spam, and fraud so you can browse freely and safely.
Identity Safeguard scans to find out if your email addresses have been hacked. 
Built-in VPN to secure your connection to the internet.
The anti-theft feature allows you to find, track, and recover your iPhone or iPad if it's lost or stolen, lock apps to prevent unauthorized access, and, as a last resort, remotely wipe your device.
Call Blocker allows you to build a blacklist and block spam and other unwanted calls and texts.
Contacts Backup lets you backup and restore contacts to your email, Dropbox, or Google Drive.
Network Scanner will let you find all the devices connected to your Wi-Fi.
Best For Android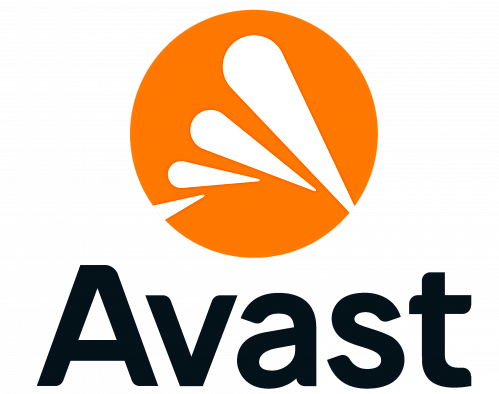 With more than 100 million installs, Avast Mobile Security and Antivirus is a tried-and-tested app that delivers a whole raft of features specific to the Android platform.
It's free, but there are pro features that in-app purchases can unlock.
Features:
Antivirus engine
App lock
Anti-theft
Photo vault
VPN
Power save
Privacy permissions
RAM boost
Junk cleaner
Web shield
Wi-Fi security
App insights
Virus cleaner
Wi-Fi speed test
What's The Best Antivirus Software?
McAfee Total Protection 2022 is the best antivirus software on the market.
McAfee had the highest performing antivirus software across all devices along with great user-friendly features and a trusted company history.
Which Is The Right Antivirus Product For You?
Choosing the right antivirus software package for you means knowing your needs.
For many, a simple free package that handles the basics is fine, while others benefit from more in-depth protection.
The makers of these antivirus security suites offer a free trial, and it's a good idea to take advantage of this, so you can see which software fits best in with your workflow.
Some people can find that certain packages that deliver security information annoying, while others want it to be noisy and inform them of everything that happens.
Tip for Windows users: Microsoft Windows Defender Antivirus, built-in to Windows 10 and Windows 11, is a great solution.
Whatever you choose, make sure you download from a reputable source, either the official website or an official download source such as Apple App Store or the Google Play Store. 
Shady third-party sites are the perfect place to catch malware!