Companies Need To Take Privacy Concerns Seriously For Users
As consumers become more careful about sharing data, and regulators step up privacy requirements, companies are learning that data protection and privacy can create a business advantage.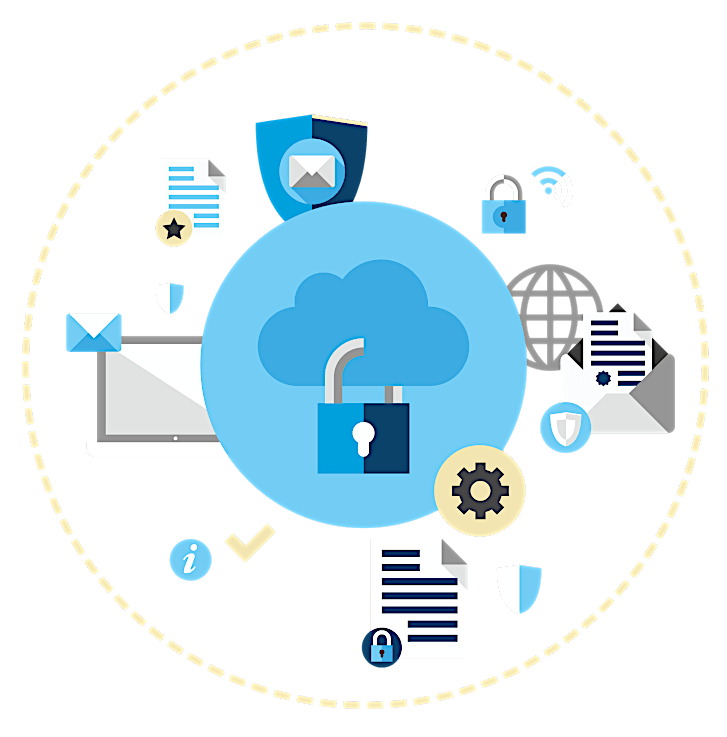 Consumers value companies who keep their valuable personal information private and are not trusting their data to companies that do not have their policies published and lack transparency.
Data including location-tracking and other kinds of personally identifiable information, are immensely valuable to companies. Many organizations use data to better understand the consumer's pain points and unmet needs.
Laws and regulations provide helpful oversight, but even with privacy laws enacted in more than 130 countries around the world, consumers are not confident that their personal data is safe.
Users are fed up with opaque terms of service and are asserting their rights and companies have to face the challenges of managing the growing consumer concerns for data privacy. Those that don't adapt to the times are going to be left behind.
The importance of consumer data is clearly transforming business policies and responsibilities for managing the data they collect.
Companies have to do their part by publishing their policies, being transparent, and protecting data the way they say they're going to and not defer from that.
Consumers are becoming increasingly intentional about what types of data they share and with whom. They are far more likely to share personal data that is a necessary part of their interactions with organizations.
That's the main takeaway from a new consumer privacy preferences survey conducted by communications firm Cisco. Polling 2,600 people from 12 countries, including the US, UK, Brazil, and Japan, Cisco found that consumers supported transparency around privacy from companies by a wide margin.
This report is Ciscos fourth annual review of consumer privacy, that explores the current trends, challenges, and opportunities in data privacy for consumers.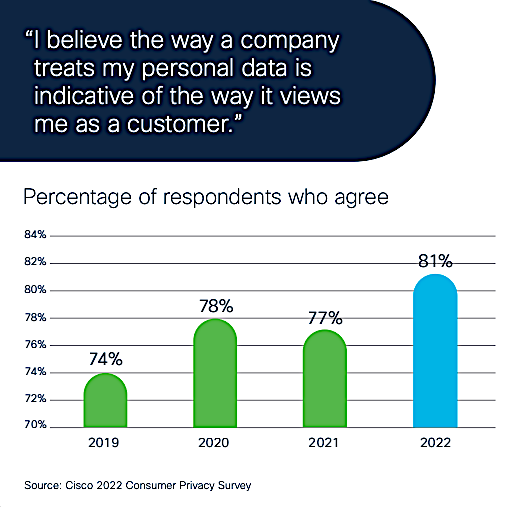 Participants were asked about their attitudes and activities regarding companies' use of personal data, and awareness and reaction to privacy legislation, artificial intelligence (AI), and data localization requirements.
The findings from this research demonstrate the growing importance of consumer privacy and highlight what this means for the businesses and governments that serve them.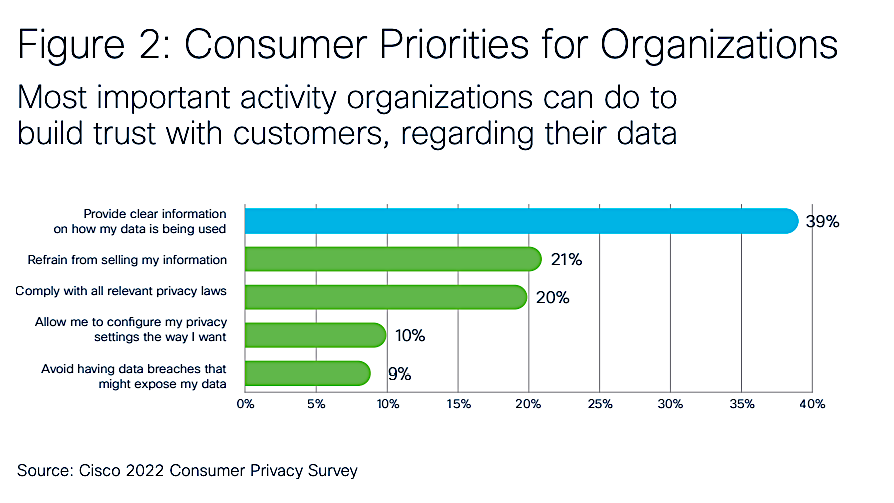 By industry, consumers are most comfortable sharing data with providers in healthcare and financial services, though no industry reached a trust rating of 50 percent for data protection.
That lack of trust is understandable given the recent history of high-profile consumer-data breaches. The scale of consumer data exposed in the most catastrophic breaches is staggering.
The growing awareness of these issues means the stakes are high and the way companies handle consumer data and privacy can become the point of differentiation.
Privacy is a criteria users look at when choosing providers, which will hopefully drive providers to see that robust privacy policies will give them a competitive advantage and loyal users.
Today's consumer is more confident and willing to take action to protect their privacy, to the extent that their decisions can affect a company's bottom line.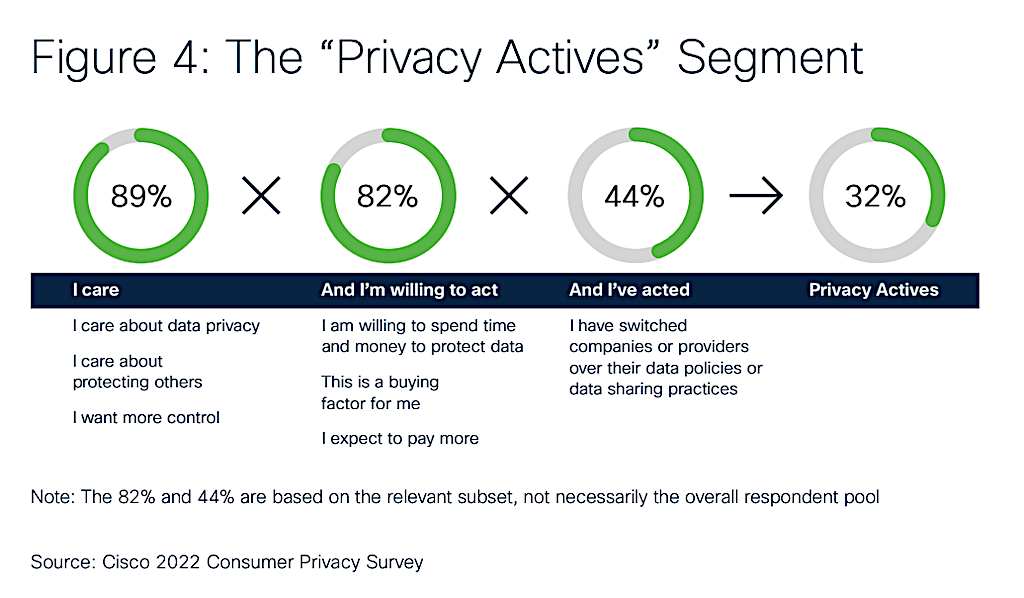 Notably, more than one in three respondents—switched providers over these concerns. That number stands out and shows a lot of people say they care about privacy, but seeing one in three actually take action on it was revealing.
It's not just talk, they've actually done it. They're not all online companies—there's some brick-and-mortar companies, it's relationships that often were significant in nature, that they decided to stop or to change in a dramatic way, and that's a big step.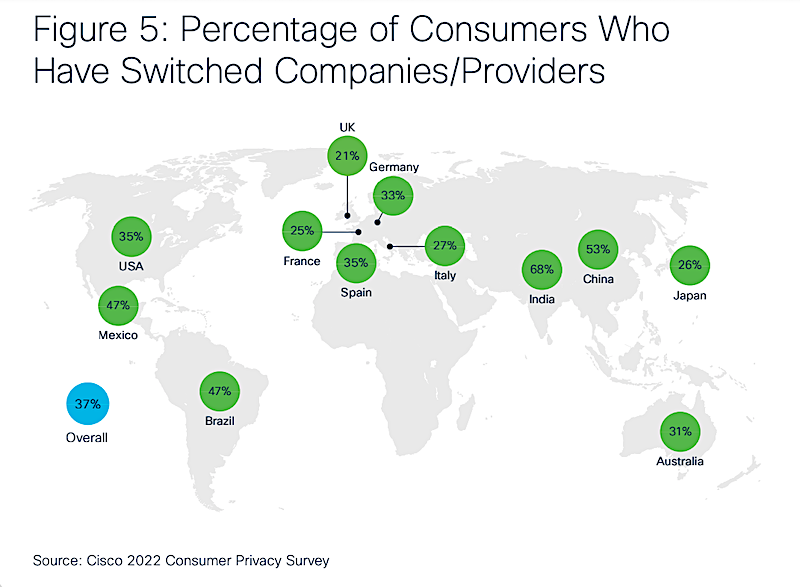 Key Highlights:
Businesses that know about the laws feel more confident that they have an ability to at least put in some controls to help their consumers feel much more in control and secure.
1. Transparency is an essential element of trust, and consumers rank transparency as the most important thing organizations can do to build and grow trust when it comes to dealing with their personal data.
2. Consumers are taking action to protect their personal privacy and data, including changing providers, inquiring about the data organizations have about them, and regularly turning off home listening devices.
3. Consumers are very concerned about the use of their personal information in AI applications, but organizations that apply and use AI can still take steps to earn and build their trust.
4. Privacy laws continue to be viewed very positively by consumers around the world, but awareness of these laws and the protections they afford remain low.
5. Consumers are split on the value of data localization requirements with many indicating that local data storage may not be worth the added costs.