Enhance Business Cyber Security With More Secure Employees
Most business leaders are familiar with the hardware and software elements of their business IT infrastructure. However, many overlook the importance of "wetware" when it comes to their cyber security.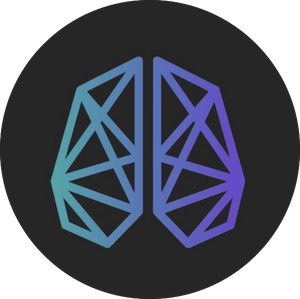 Wetware is an informal term used to describe the people who interact with IT, it's coder slang for the human element of IT architecture, and the term typically refers to the employees of a business.
The term itself originates from contrasting the human brain – the "wetware" – to actual hardware and software systems. Put simply, wetware is people, who can ultimately leave your organization exposed to attack. 
In fact, according to an IBM study, 95% of data breaches are caused by human error. 
As cyber attacks become increasingly sophisticated, securing your wetware is critical for your business cyber security.
Keep reading to learn more about the types of attacks that target these vulnerabilities, and how you can strengthen your organization's wetware.
Why Wetware Is A Business Cyber Security Threat
With the growing number of successful cyber attacks against organizations of all sizes, ensuring robust cyber security has never been more important.
In most cases, when business leaders think of cyber security, they think of things like encryption, access control, software updates, and so on.
While all of these technology concepts are important, they invoke the notion that cybersecurity is the responsibility of IT security specialists alone. In reality, the most vulnerable part of any organization's cybersecurity is its employees.
Threat actors usually target employees using social engineering – cyber attacks that are designed so that even the most informed users may make the mistake of clicking on links loaded with malicious software.
Businesses who fail to involve employees, or wetware, in cyber security programs are leaving their organization susceptible to attacks. Even the best cybersecurity strategies and policies are rendered useless if humans end up bypassing them.
To avoid wetware security problems, organizations should adopt a robust cybersecurity approach that incorporates employee cybersecurity training. 
6 Ways Businesses Can Strengthen Wetware 
Consider the following best practices to strengthen your organization's wetware defenses: 
1. Provide Employees With Cyber Security Training  
Cyber security training for employees is key to strengthening your wetware. In the past, cybersecurity training was typically reserved for IT security specialists.
Today, all employees need to be properly educated on security best practices and how to maintain good cybersecurity hygiene. Businesses should implement frequent security training programs about various cyber threat topics to empower employees. 
Your cybersecurity training should be engaging and interactive to ensure that your employees retain critical information. Additionally, training should be ongoing to avoid employees becoming complacent.
Regularly scheduled training sessions help ensure employees are aware of the latest cyber security threats and best practices. 
2. Cyber Security Training Should Include All Departments 
Don't sideline anyone from your cybersecurity training program just because they are junior level or don't handle technical issues – the training should include everyone from lower-level employees to executive managers.
Remember, cyber criminals can target anyone in your organization, so company-wide awareness is critical. 
3. Establish Multi-Factor Authentication & Strong Passwords 
Ensuring strong passwords/ passphrases and utilizing a password manager can immensely help prevent threat actors from accessing confidential business information.
Implement requirements for employee passwords to contain a mixture of letters and symbols, and mandate regular password changes.
You should also deploy multi-factor authentication to add an additional layer of protection in case a threat actor compromises an employee's credentials. 
4. Incentivize Good Cyber Security Hygiene 
You can encourage your employees not only through cybersecurity training, but also by offering incentives for them to practice what they learn.
The incentive need not be huge. It could be something as simple as public recognition for employees who spot potential breaches and report them to through the appropriate channels. 
5. Provide Your Wetware With Cybersecurity Tools 
Providing cybersecurity training alone isn't enough to protect your business from becoming a victim of attack.
Security firewalls, antivirus, data backups, and other cybersecurity software will help prevent unauthorized users from gaining access to your network.
By ensuring your security tools are always up to date, you can help protect your wetware from exposure to attack. 
6. Monitor Employees' Progress 
A cyber attack can happen abruptly, therefore, your employees should always be alert.
To test your employees' cybersecurity awareness, consider a service that sends fake phishing emails to your employees' togauge their response. Chances are that some may still have challenges responding to potential threats.
This measure shouldn't be used as an opportunity to punish employee error. Rather, it allows you to learn about gaps in your wetware so you can adjust your cybersecurity training accordingly. 
Phishing Awareness Training For Your End Users
It's 2023 and Cyber Crime is still on the rise. Cyber criminals continue to relentlessly attack organizations, big and small, with more sophisticated emails, phishing, and social engineering tactics. 
89% of phishing attacks orchestrated by professional cyber crime organizations.
66% of malware is now installed via malicious email attachments and advanced spear phishing techniques, costing business on average $140,000.
41% of IT Pros report AT LEAST DAILY phishing attacks.
30% of phishing emails are opened.
It's essential that your business stay ahead of the curve, implementing a multi-layer security posture with physical controls, software controls, and end user training to prevent your easiest target from falling victim. 
Here at BVA Technology Services we are partnered with Sophos to keep businesses and users safe and up to date. We highly recommend Sophos Phish Threat Service, it provides effective phishing simulations, automated training, and comprehensive reporting.
Sophos Phish Threat is a phishing attack simulation and training for your end users!
For just ($2.90/month) we'll set you up with Sophos Phish Threat, so your organization can begin cultivating a positive security awareness culture through testing, training, and reporting.
How Phish Threat Works:
On a reoccuring basis, Phish Threat sends out 1 of 500 realistic phishing attacks to your internal staff. 
Each email is tracked to see who opens the email, clicks on any links, and/or provides their credentials. 
Any users caught are automatically enrolled in an interactive training module that will educate the end user about the specific threat in that particular email. 
Users can report the suspected phishing email wtih the user of an outlook add-in.
All actions are gathered in Sophos Central to provide comprehensive reporting on the users who have been caught, the number of times they have been caught, and if they have completed the training or not. This allows you to enforce accountability of those trainings. 
What The Phishing User Training Covers:
Current phishing, credential harvesting, and malicious attachment campaigns.
Socially relevant attack simulation templates.
Scheduled Monthly Training Campaigns.
Covering multiple scenarios from beginner to expert.
While there's no silver bullet when it comes to preventing all cyber security attacks, putting appropriate measures and training in place can significantly reduce the chances of it happening.