Is Your Business Serious About Cybersecurity? Time To See It
Business leaders claim that cybersecurity skills are a top priority, but their actions often suggest otherwise.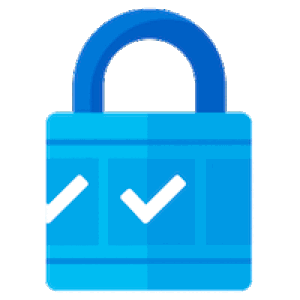 If there's one profession that continues to dominate demand in tech hiring, it's cybersecurity.
Demand for cybersecurity staff has skyrocketed since 'remote work' became more common and businesses doubled down on their digital assets, to insure them against future uncertainty.
While the post-pandemic tech boom has been a blessing for tech-savvy professionals, like ourselves here at bva, since we are the technical ninjas.
Many companies are left more exposed than ever to the dangers lurking in cyberspace, as threats from ransomware, malware and intellectual property theft continue to grow.
These cyber threats are all too real for businesses to deal with on their own, which is why many hiring managers have turned to cybersecurity professionals to keep them safe.
The problem is, there are nowhere near enoughskilled tech talent in the workforce to go around, and many in the cybersecurity biz are beginning to drop out due to stress and burnout.
A big factor is that technology now evolves at such an alarming rate it's hard to know what skills will still be applicable in the medium to long term (although coding is generally a safe bet).
While money is also a key factor, it's just part of a multifaceted cybersecurity skills problem. Many businesses have still yet to adapt the right mindset to effectively navigate an increasingly complex work environment.
Much like their employees, business leaders were thrown into remote working in 2020 with little planning or preparation.
Suddenly they were busy sending out laptops, setting up VPNs and trying to keep tabs on suddenly invisible workers.
Only few were considering what this massive upheaval in workplace and IT practices meant for cybersecurity in the long-term.
Many leaders still haven't addressed this, and are instead exercising a 'set it and forget it' attitude to cloud apps and security software that's not delivering a secure approach to risk management.
The scale of this problem was highlighted in an October report from cybersecurity firm Savanti, in a survey of 800 global board directors:
83% identified cybersecurity as a top priority
However, fewer than half had taken any dedicated action – even if this simply meant requesting IT security updates, or auditing their company's cyber-readiness
The report also found that Chief Information Security Officers (CISOs) are being hired, managed and evaluated as technical experts rather than business leaders.
So, when to comes to big strategic decisions, there is nobody in the room to explain how the choice might impact IT or cybersecurity.
According to Savanti, that the average tenure of a CISO is just 2.3 years, and many IT leaders are fed up with not being listened to, which perhaps explains why.
The good news,for the most part, is that companies are starting to realize they can no longer sleep on cybersecurity issues.
It's so important to turn to trusted IT experts, such as ourselves, for proper support, guidance, and advice navigating today's tech world and cyber threats.
The intense media focus on cybersecurity has offered another incentive for businesses to stay out of the spotlight:
Falling prey to a cyber attack is a bad look
Can cause major financial loss & downtime
Operational and human implications could be catastrophic
This is a time when companies are trying to cope with an economic downturn, and we don't want to see you fall victim.
Looking ahead to 2023, businesses need to balance costs with the growing need for technology skills.
If you're a leader and are serious about building resilience and holding fast in a year of uncertainty, cybersecurity cannot be relegated to an afterthought.