The Pros & Cons of Choosing an IT Managed Service Provider for Your Small Business
Explore the advantages and essential considerations small enterprises should have in place before engaging IT Managed Service Providers.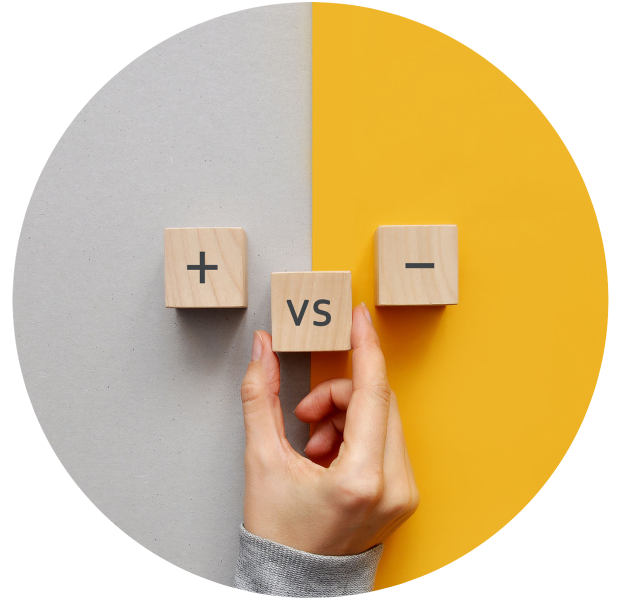 With the rapid advancements in technology shaping today's business landscape, small businesses often face the challenge of managing their IT infrastructure efficiently. Hiring dedicated IT staff can be costly and time-consuming, diverting attention from core business operations. As an alternative, many businesses are turning to IT Managed Service Providers (MSPs) to outsource their IT tasks and ensure smooth, proactive technology management. In this article, we will explore the advantages and drawbacks of partnering with an MSP, helping business owners make informed decisions about their IT support options.
What are Managed Services?
Managed Services offer small businesses the option to outsource their IT needs to a third-party service provider. MSPs proactively monitor and maintain the company's network, troubleshoot any issues remotely, and provide a range of services tailored to the business's specific requirements. This approach has become increasingly popular, thanks to the advancements in cloud computing, allowing MSPs to efficiently handle IT tasks without being physically present on-site.
Pros of Using an MSP:
Proactive IT Solutions: MSPs constantly monitor the business's IT infrastructure, including hardware, applications, security, and internet connectivity. They can identify and address potential issues before they escalate, ensuring seamless operations and preventing costly downtime.
Technology Provision: Certain MSP plans include providing all the necessary technology, such as workstations, servers, and software. This eliminates capital expenditures on technology, enabling businesses to allocate resources to other essential areas.
Expert Tech Support: MSPs have specialized personnel dedicated to various IT functions. This diverse skill set ensures that businesses receive top-notch support for all their technology-related needs.
Business Continuity: A reliable MSP can develop an efficient disaster recovery plan, safeguarding the business's data and systems in case of a disaster or cyber-attack. This added layer of protection brings peace of mind to business owners.
Cons of Using an MSP:
Lack of Physical Presence: Many MSPs manage technology remotely, which can be challenging when urgent on-site support is required. While some MSPs may offer local on-site support, it often comes at an additional cost.
Cost: High-quality MSP services come with a price tag, involving upfront fees and ongoing monthly costs. However, the value they provide in terms of proactive support and technology provision can offset these expenses.
Limited Scope: MSPs may not cover every single area of technology. There might be third-party software or applications not supported by the MSP, requiring businesses to seek other solutions independently.
Determining if an MSP is Right for Your Business:
When considering whether to work with an MSP, small business owners should evaluate their specific needs and circumstances. An MSP can be an ideal solution for businesses that rely heavily on IT support or face frequent technical challenges. Conversely, businesses with an established and capable in-house IT team may find an MSP less necessary.
Selecting the right IT Managed Service Provider is a crucial decision for small business owners. By comprehending the advantages and considerations associated with MSPs, businesses can make informed choices to ensure their IT infrastructure is well-supported and optimized. Whether it's proactive monitoring, expert tech support, or comprehensive disaster recovery plans, partnering with an MSP can be valuable in driving small business success in today's tech-centric world.
Consider these 3 essential tips before deciding:
Evaluate Your Business Needs: Take a moment to assess your specific IT requirements and challenges. Understanding your needs will help you determine if an MSP is the ideal solution for your business.
Consider Proactive IT Solutions: Look for a Managed Service Provider that offers constant monitoring of your IT infrastructure. Proactive monitoring can prevent potential issues from escalating and lead to smoother operations.
Balance Cost and Value: While quality MSP services come with a cost, it's essential to assess the value they bring to your business. Weigh the benefits of an MSP against the expenses to ensure it aligns with your budget and overall business goals.
At Bva Technology Services, we are committed to delivering top-notch IT support tailored to your unique business needs. Our experienced team of professionals is dedicated to ensuring your technology works for you, so you can focus on what matters most – growing your business.
By following these tips and partnering with the right MSP, you can enhance your business's IT functionality and pave the way for greater success in the competitive business landscape.